Jimmy Mac On Two Wheels was contacted today by PeopleForBikes who agreed to remove outdated information that encouraged electric-motorized bike riders to break the law by riding the Big Topanga Loop in the Santa Monica Mountains.  Their action will save electric-motorized-bicycle riders from being hit with a $1000 fine and will spare an unsuspecting rider from buying an expensive electric-motorized-bicycle believing it would be welcomed on any trail in the Santa Monica Mountains.
PeopleForBikes requested us to link our readers to their updated California E-Bike Law page, but we have to respectfully decline. Since their Big Topanga Loop information was incorrect (for close to a year), how can we know that any of their other identified rides are still open to electric-motorized bikes?  We only discovered the Big Topanga Loop misinformation because it is in our backyard.  And while we do blame PeopleForBikes for not being vigilant in updating the information they disseminate, we understand what they are up against in California.
While California law was changed in January of 2016 to allow select electric-motorized bikes for use on hiking trails, the law allows land managers to prohibit their use by issuing an ordinance (that is what happened in the Santa Monica Mountains and more recently happened in the Angeles District State Parks).  Every California off-road ride listed on the PeopleForBikes website could be prohibited as quickly as an ordinance can be drafted.  Any organization or electric-bike retailer who directs electric-motorized bike riders to trails is responsible to diligently monitor the legality of the trails they are promoting. It is a full-time job.
Our advice is to not purchase an electronic-motorized mountain bike in California unless you plan to operate it on Off-Highway Vehicle (OHV) trails.  Since there is no grandfathering provision in the California law, your newly purchased electronic-motorized mountain bike that is welcome on a local trail this week, might be prohibited next week.  Of course, such a bike could be converted to an awesome commuter, a recreational superbike or an errand runner.  None of those alternatives sound bad to us.
Our original story is posted below.
SIX MONTHS IN THE SLAMMER COURTESY OF PEOPLE FOR BIKES
POSTED APRIL 7, 2017 –Be forewarned that taking the advice and guidance of PeopleForBikes on where to ride your electric-motorized bicycle in Southern California could get you slapped with a $1000 fine, six months in a county jail or both!  PeopleForBikes is a trade organization formed to promote bicycle use and give cyclists the political clout to shape cycling friendly legislation and support.  For the most part, PeopleForBikes does a commendable job so it is surprising when they disseminate information that could be detrimental to cyclists.
PeopleForBikes has a California's E-Bike Law page that lists the 21.5-mile Big Topanga Loop in the Santa Monica Mountains as a great place to ride your electric-motorized mountain bike.  They even supply a turn-by-turn map of the loop.  Problem is, riding any electric motorized bicycle on the Big Topanga Loop is prohibited by ordinance and has been prohibited since June 1, 2016.  An E-bike rider can ride to the parking lot of a trailhead or on the roads within the park, but they cannot ride on the trail (or non-paved roads).
Spencer Eldred, Staff Counsel for the Mountains Recreation and Conservation Authority, explained to Jimmy Mac On Two Wheels that in compliance with section 3.10, the bicycle and motorized travel section of the MRCA Ordinance, electric bikes are only allowed on paved roads and lots unless explicitly allowed by sign.  This would not include the route detailed in the PeopleForBikes's map.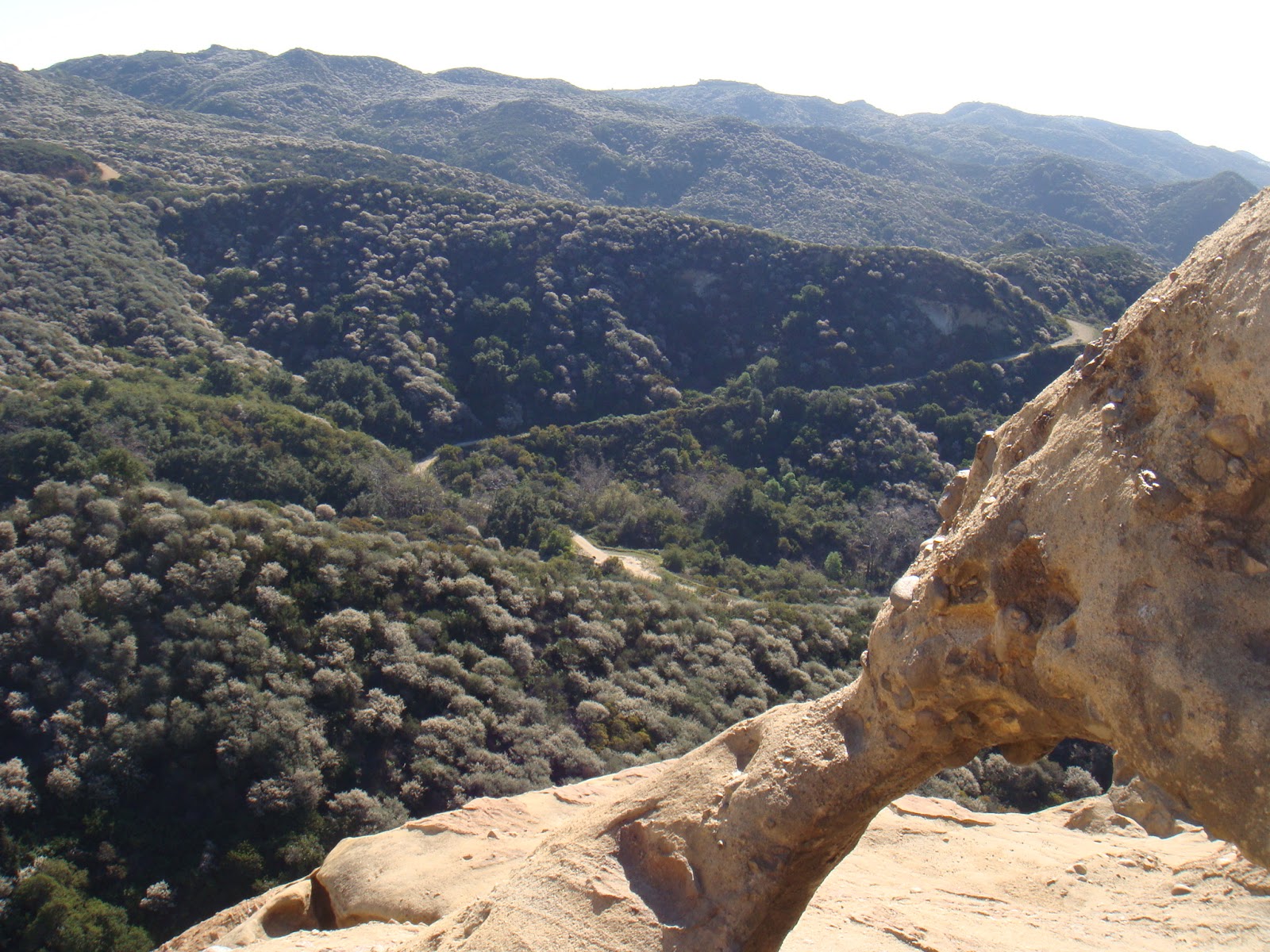 The penalty if you get caught poaching the loop?  "Any violation of any provision of this Ordinance shall be a misdemeanor punishable by a maximum fine of one thousand dollars ($1,000), or imprisonment in the county jail for six months, or both." Ouch! That's a heavy price to pay for following bad information.
This misinformation could be even more costly to a Los-Angeles-area rider who purchases a $5,000 electric-motorized mountain bike thinking the bike will be welcomed on the Big Topanga Loop.  The erroneous information might help retailers sell more electric-motorized bikes, but it is the rider who will be left holding the bag.
The bottom line is, even in California where the law has been modified to clarify E-bike usage, a change by ordinance could prohibit electric-motorized mountain bikes from any trail listed on the PeopleForBike's California not-so-factual  fact sheet.  Our advice: Unless you plan to operate your electric-powered mountain bike on designated OHV (Off-Highway vehicle) trails, don't buy one in California.  There are electric-motorized bikes far better suited for use on pavement and far less expensive than serious off-road bikes.