I posted a few items on Facebook's Marketplace after they sat on Craigslist for a month with nothing but "Is it still for sale?" "What is the least you'll take?" and "I am being deployed and will pay you twice what you are asking if you will ship it to…" responses. The items sold in a couple of days on the Facebook Marketplace!
Craigslist has been my go-to tool for uncovering Running When Parked motorcycles but after this recent win on Facebook, it was time to do some digging there. This little 1969 Triumph popped up on my first investigation.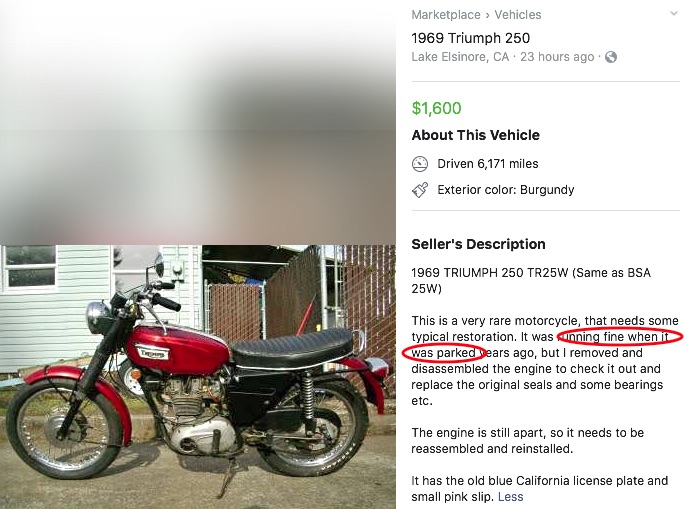 What do I think? You've got to read the entire ad. The bike's photo (only one photo was posted and it is small) is from years ago. Since the photo was snapped, the owner has disassembled the engine "to check it out" and that's what you are buying. If you know Triumphs, it might be worth to take a look and see if all the parts are there. If you are going to part it out, the price isn't crazy. If you want to get it running before Summer, you want to pass.