April 13, 2021: Park & Diamond released another update on April 11th with photos of the production helmet and manufacturing facility. The company also urges their backers to open a Shopify account because that is how the helmet orders will be fulfilled. Wait. Check that. First backers have to "lock in" their shipping address. AFTER everyone has done that, Park & Diamond will move all the orders over to Shopify where the orders will be processed. Got that? Good. Because I don't. 
It seems that Park & Diamond's early promises of a small, lightweight, fold-it-into-a-waterbottle-cage helmet are not coming true. The helmet photo looks very similar to most traditional bicycle helmets that have been available for years. It may fold, but that is tough to tell from the photo.
I can't wait to read the next update.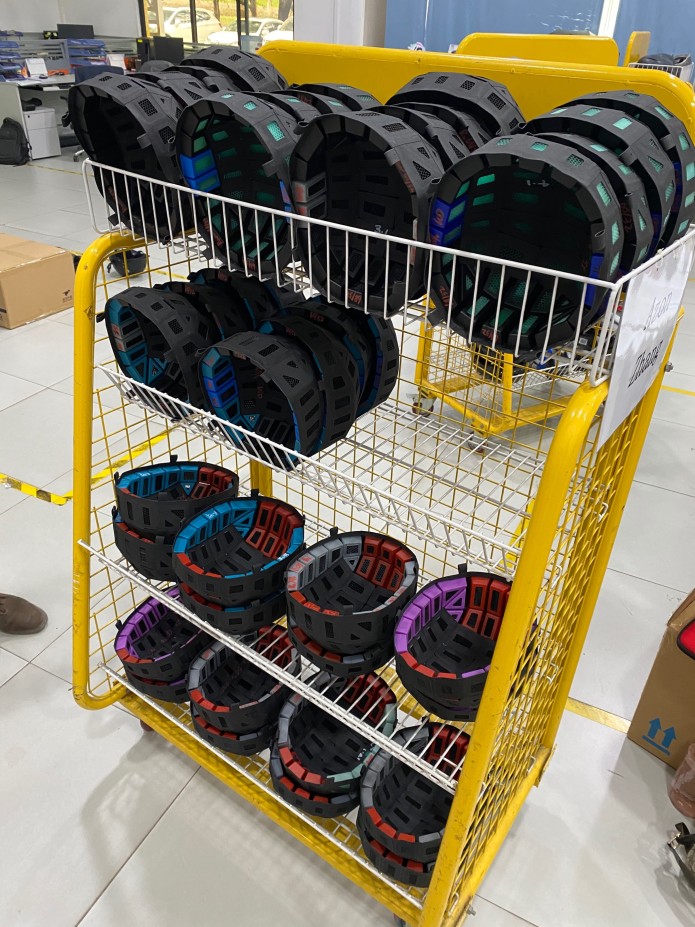 April 7, 2021: Checking in on Park & Diamond reveals the company has again dropped the ball (helmet?) on shipping the product that many backers paid for almost 3 years ago. The latest company "update" released on March 12th criticizes their customers for spreading false information. Park & Diamond says, "Moving forward, and for the benefit of all backers, we will correct any backer's misleading product-related opinions." 
The majority of the customer comments seem to vent frustration more than disseminate misinformation by asking the same question. When is Park & Diamond going to ship our helmets?
Park & Diamond should take whatever funds remain from the three million dollars customers have already paid and fulfill their orders with a folding helmets like the Overade Plixi Fit helmet. It may not be as "hipster" or as small as the Park & Diamond Helmet, but at least it exists. 
January 14, 2021: Park & Diamond's promised update of January 11th was quickly succeeded by an update the following day because the January 11th updated caused confusion with customers. As they say, "the customer is always right" and in this case, the customers are correct that the first update is very confusing (and I don't feel the follow up is much better).
The update does identify the first helmets to ship (hope you ordered a medium-sized helmet in black) but unfortunately, the company can't (or won't) provide a shipping date for this first batch at this time.   
January 4, 2021: Park & Diamond issued another update on December 28th, 2020 pleading with customers to believe that the company is going to deliver the helmets that they promised were in production over two years ago. This was the company's 30th "update." So when do updates become excuses? I've been following the Park & Diamond saga for years and it's my opinion that their updates morphed into excuses on October 17th, 2019.
EXCUSES, NOT UPDATES
Park & Diamond's latest posting is full of vague wording without any concrete shipping dates. I'm not surprised. Committing to shipping dates has done nothing but come back to bite the company in the butt (and disappoint riders who purchased helmets almost 3 years ago). But they do tease that shipping will commence the end of January. Let's see how they do on that one. It will be tough based on the other statements in their release.
P&D states that they are working to finish off "little details" including the product's carrying case, legal manuals, packaging and shipping logistics. Legal manuals are not little details. Neither are packaging or shipping logistics. If P&D believes getting a Chinese-made bicycle helmet through U.S. Customs is a little detail, then they are in for a big surprise.
The company says their helmet has "easily passed all previous safety testing" but then adds that the product is "currently going through extensive final global safety testing." A global helmet safety standard doesn't exist so Park & Diamond is betting on passing multiple standards. P&D should not be in a testing phase if they actually plan to ship helmets in "early 2021." If they are still in testing, as claimed, a fair question is what happens if the helmet doesn't pass?
Next, and not as troubling, is news that the helmet's size and folding mechanism is different from what customers have seen previously. I was skeptical that the original design could possibly pass the most basic CPSC Bicycle Helmet standard (necessary to sell a bicycle helmet in the U.S.) so adding girth may help P&D meet the standards.
Back to troubling information. P&D says the first shipments will be limited to "the most popular ordered sizes/colors" without identifying what sizes or colors those are. P&D needs to knock off the intentionally vague wording and get straight with their customers. What colors and sizes are shipping first?
Finally, the company says they will continue "production and shipping until all helmet sizes/colors are shipped." A company cannot be more vague than that.
FINAL THOUGHTS
Park & Diamond says they will release more details in 5 working days from now. I'm hoping the next company posting will be an honest update and not another round of excuses. Their 28,986 customers deserve nothing less.
I want to believe that the Park & Diamond Company was founded by people with good intentions and more enthusiasm than expertise in helmet design and manufacturing. It would be great to see the company finally deliver, but this has to happen soon. The $3-million-dollar seed money paid by hopeful customers has got to be running low after three years of missed promises, wrong turns and excuses.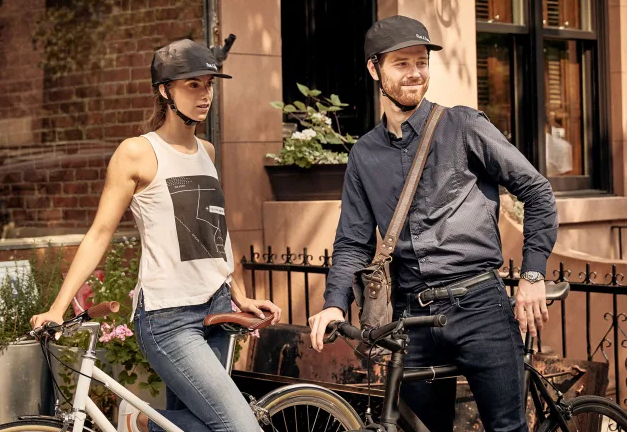 PREVIOUSLY PUBLISHED INFORMATION ON PARK & DIAMOND
UPDATE 9/18/2020: The Park & Diamond company posted another "update" and "sneak preview" on August 28th. The update says the company has "secured agreements with a new contract manufacturer [and] several new suppliers." They go on to say that the company is "firming up new shipping logistics" that should ship the first production by the end of December 2020. "Secured agreements" and "firming up" is, in my opinion, public relations mumbo jumbo. Backers want to hear that manufacturing has begun, not that Park & Diamond has "agreements" to manufacture and what does "firming up" mean when applied to shipping?
The promised "sneak preview" is NOT a shot or video of the production facility. The preview is exterior photos of two prototype helmets without any retention strap or folding liner detail. These sneak previews should have been posted on the initial offering back in November of 2018, but today, they are an insult to the 12,971 backers.
While customer comments reflect a growing frustration with the company, I'm surprised how many backers are willing to give Park & Diamond the benefit of the doubt. People really want to believe this product is going to be a reality. There are many comments that claim the company is a fraud. I believe a more likely explanation is that the company had more enthusiasm than expertise in helmet design and manufacturing.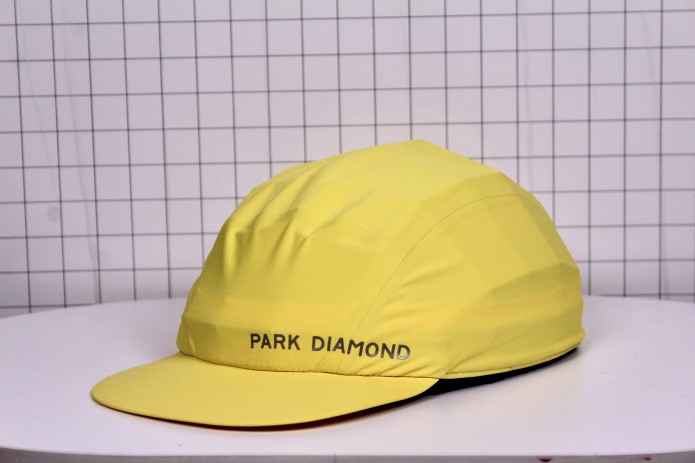 UPDATE 7/13/2020: More bad news from Park & Diamond. The company announced that it has stopped taking orders for their fold-able bicycle helmet. They also announced they have cut ties with their China-based factory and found a new China-based supplier. They say the new factory was found by "our recently hired China-based product manufacturing and sourcing team." All this has pushed their estimated delivery date to "before the end of 2020."
UPDATE 4/8/2020: Checking the Park & Diamond Indiegogo page shows the latest update dated March 20th doesn't have great news for those who have already purchased a helmet or plan to buy one. The vague statement includes the line that the company has a "great desire to fulfill all current Backers prior to September." That is not reassuring. Their next "desired" shipping date is September, six months from now. Jimmy Mac On Two Wheels will keep checking.

UPDATE 2/21/2020: Following up on the much-hyped Park & Diamond fold-able bicycle helmet, it appears the company has not yet delivered a single helmet. The company's last update to their 13,040 backers explains that the latest delivery delay is due to…wait for it…the Coronavirus! This is six months after the company claimed that a production "bottleneck" had been resolved to assure a higher production rate and faster delivery.
I can't find verification that the helmet meets or exceeds the U.S. CPSC cycling helmet standard. I suppose the company could get around this by declaring the product a "fashion accessory" instead of a helmet. I also suppose this would upset customers who have been waiting over 2 years for a helmet. The company is still taking orders for a "fold-able bike helmet."
Until there is a production helmet that meets CPSC standards and that can be purchased and worn, I remain skeptical.
MY ORIGINAL STORY
October 28, 2019: No doubt, it is a cool concept. Make a bicycle helmet sans a hard-surface shell that can fold into the palm of your hand and tuck neatly into a tube the size of a bicycle water bottle. Make it so small that it could easily be mistaken for a baseball cap (with a three-point retention strap). Finally, make this helmet meet or exceed the U.S. CPSC and EU EN-1078 cycling safety standards.
Park & Diamond, a company that has never made a bicycle helmet or any other product, claims they have achieved all of the above design criteria and will sell you one for $89 as soon as they can make them. Yes, the Park & Diamond helmet is offered on Indiegogo where it has already raised close to $3 million from 26,085 backers (a third of that amount has been sitting in the company's coffers for close to a year). The company plans to begin shipments any day now.
If you sense a little skepticism in my tone, you're right. This company has received an astounding amount of glowing press coverage for a product that doesn't exist yet. They were a RedBull Launchpad Winner and were named a "Top 15 Startup" from TC Disrupt three years before any product was scheduled for release. Digital Trends went so far as to say that the helmet is, "thin as a baseball cap while remaining just as protective as something more traditional." How can they claim that if the helmet isn't available yet? Digital Trends is regurgitating a press release in the disguise of editorial content.
I don't know any cyclist who rides without a helmet. But, my friends are hard-core cyclists. I realize there are plenty of urban riders and scooter pilots who eschew a lid because of their bulk and appearance. If the Park & Diamond helmet gets some protection on their heads, that's great.
As far as outperforming the protective quality of helmets from Bell, Giro, 6D, Troy Lee Designs, Specialized or Trek, I'm going to reserve judgement until the actual Park & Diamond helmet is available.