When I recently toured a vintage motorcycle collection, the owner lamented how vintage Triumphs have taken a financial hit in the past five years. Collectable Triumphs that once flirted between $15,000 and $20,000 are now only able to bring in between $7,000 to $10,000 (unless Steve McQueen owned it). The seller of this 1973 Triumph Tiger is going to find out that $4,995 for a Running-When-Parked Triumph will be a tough sell.
The bike has aftermarket pipes (that I bet sound pretty awesome when it is running), but people love the stock Triumph pipes. The frame looks like the paint was removed and never repainted. And I have a hard time believing a "carb clean" will bring this guy back to life. Making matters worse, there is another Triumph for sale (this one in Moorpark) that is running and appears to be in great condition. Its owner is asking a very reasonable (actually, I think it is a steal) $3200.
The RWP'ed seller says "cash makes people do funny things" so I guess he is open to offers. That's good because he needs to come way down.
If you are looking for a Triumph, you can haggle over the RWP'ed bike or you can take $3200 and hope the other Triumph hasn't been snatched up yet.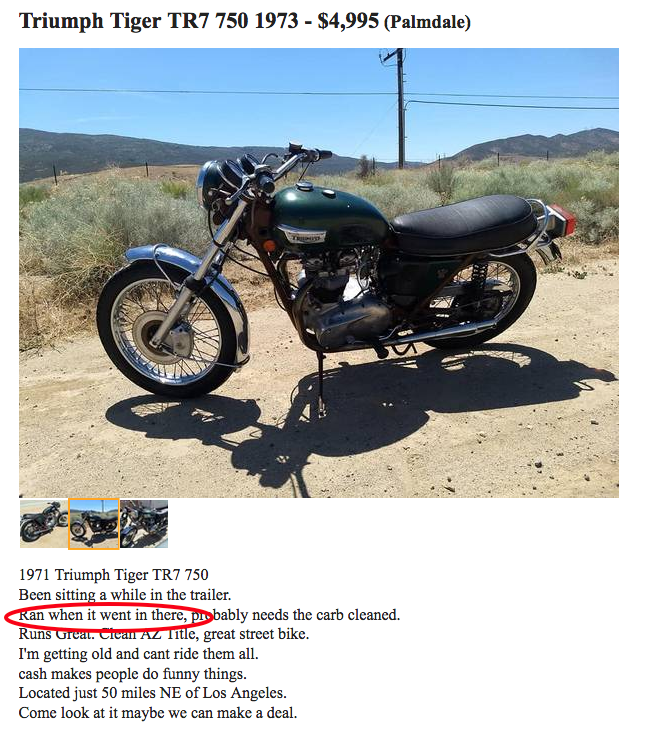 Ready to ride: You can hope to get the bike above running or you can contact this seller, save $1700 and be riding this afternoon. That is, if this beautiful Triumph hasn't sold already.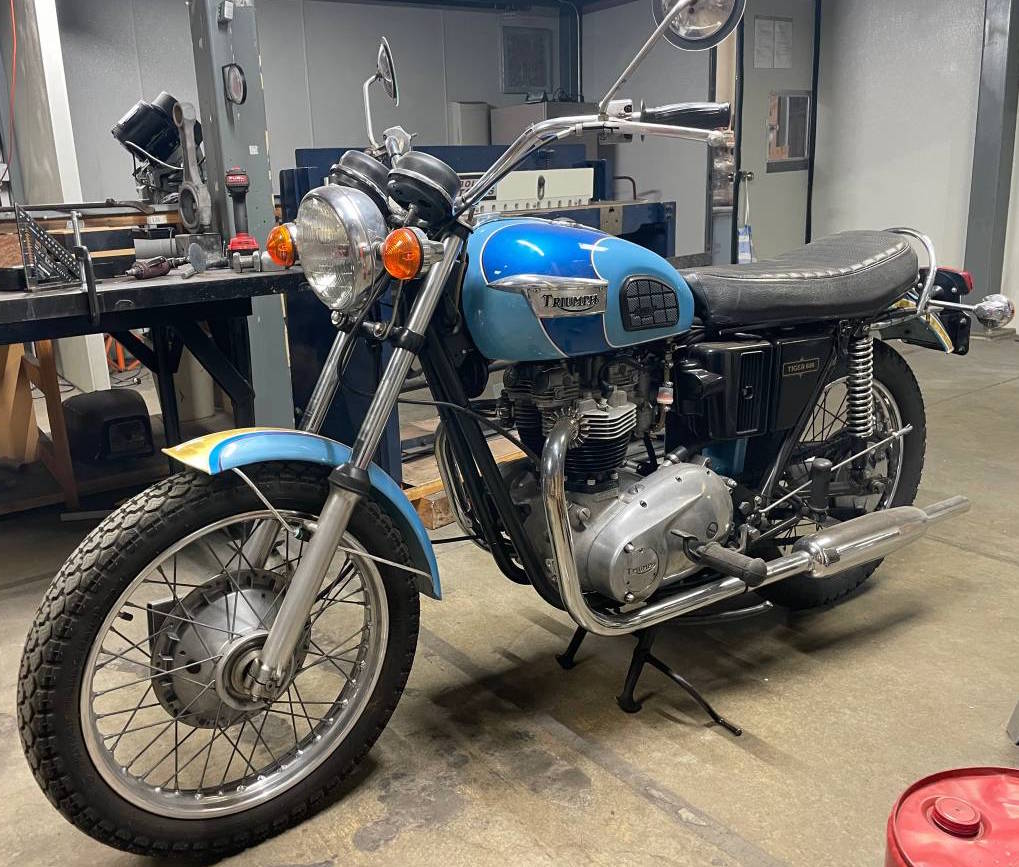 "

Running When Parked

" (RWP) is code for a once treasured possession that has been neglected in the corner of the garage or tool shed for far too long. Lacking the energy, time or resources to bring the little beauty back to life, the owner lists it for sale in hopes that a new owner will massage it back to health. Our collection of RWP'ed bikes fall into two distinct categories; treasure and trash. And you are the only one who can properly judge which category the bike belongs in.