After unearthing a brilliant vintage British motorcycle collection, I couldn't identify one of the bikes that I found most interesting. Jody Weisel, Editor of Motocross Action Magazine and Edison Dye Lifetime Achievement Award recipient, came to the rescue.
"That scooter is a Velocette LE. It was produced from 1948 to 1970. The engine is a four-stroke, side-valve, water cooled, horizontally-opposed, three-speed, shaft drive, 150cc, twin-cylinder engine. There was a Mark I model with a 150cc engine and a Mark II model with a 192cc engine (and the one you saw is mostly likely a 1958 model). The Mark III was a four-speed. The fairing with the horn in it was to protect women's shoes and dresses on rainy days."
Thanks, Jody!
A FEW IMAGES THAT DIDN'T MAKE THE FIRST STORY
Click on any image to enlarge. You'll be glad that you did!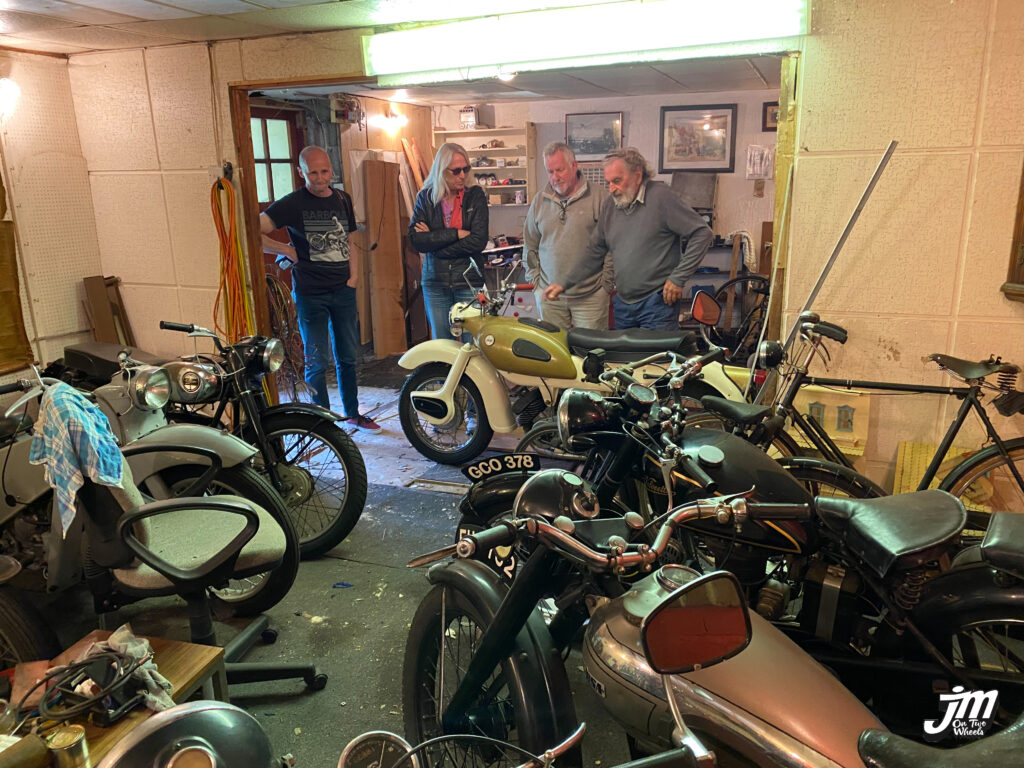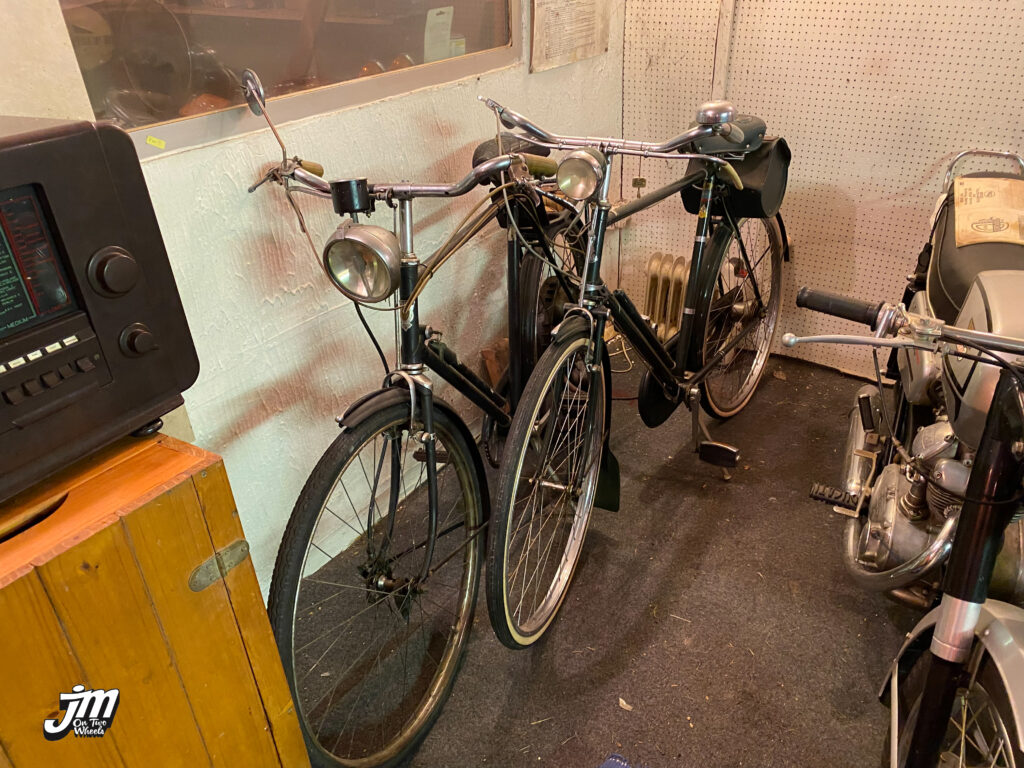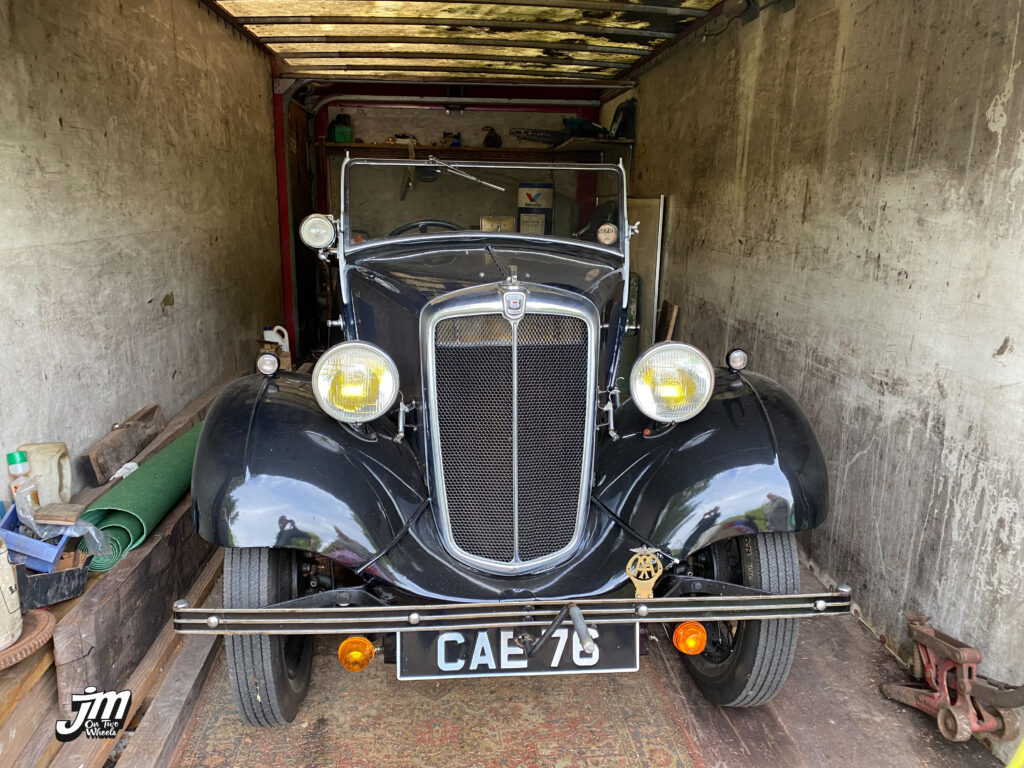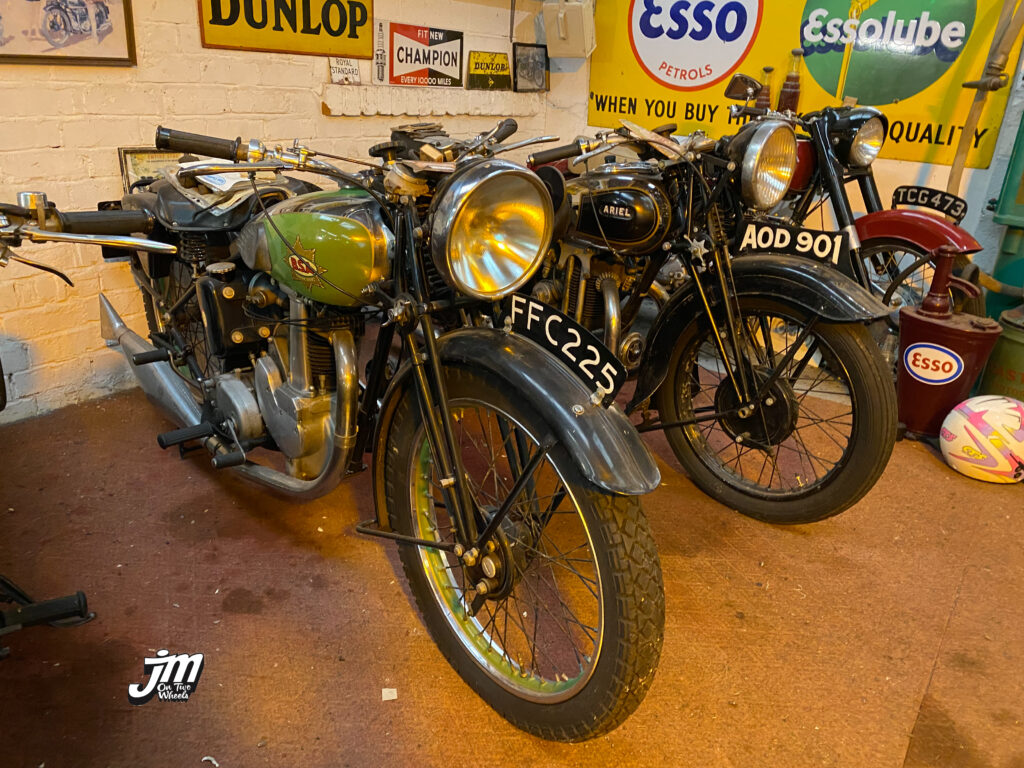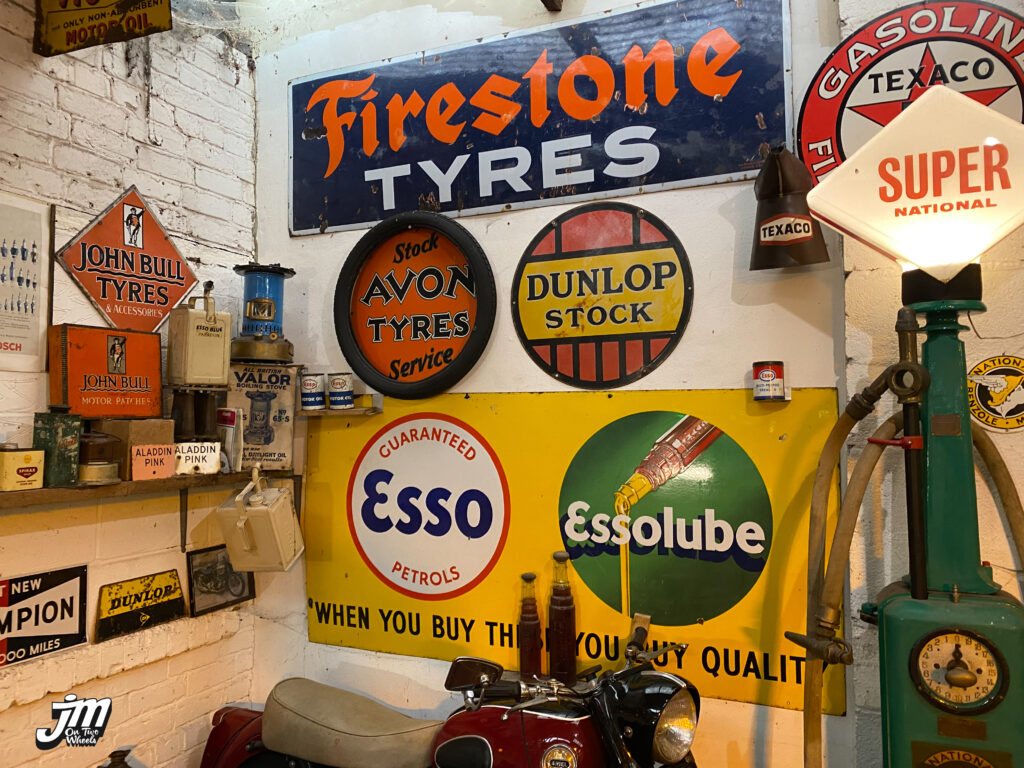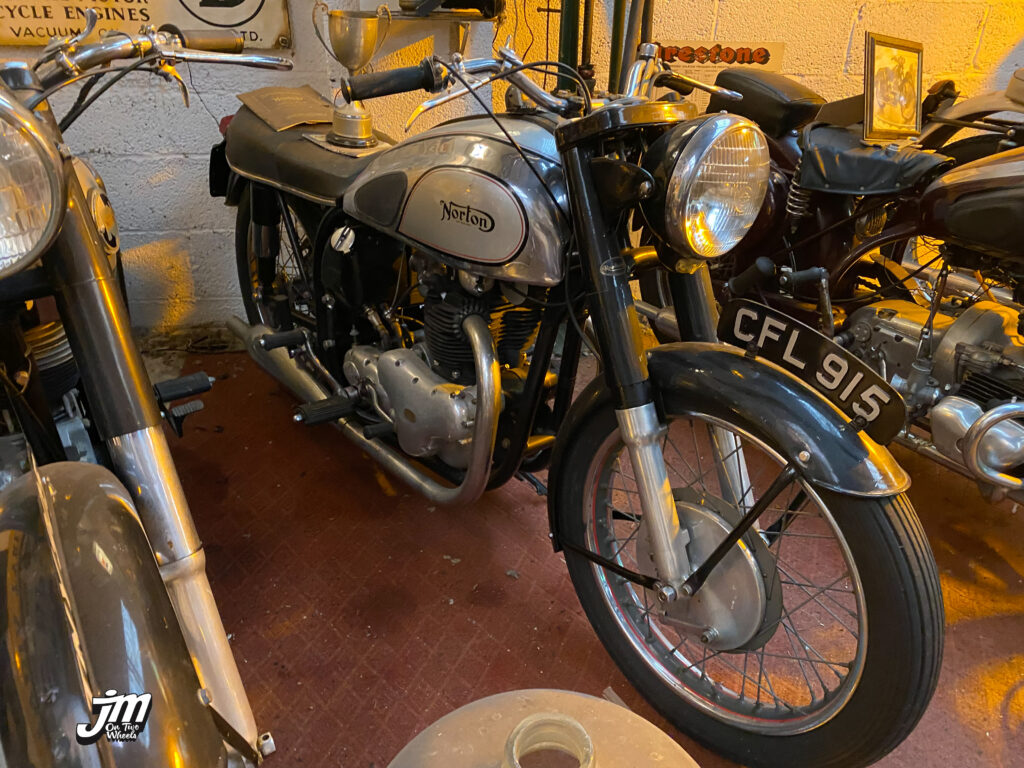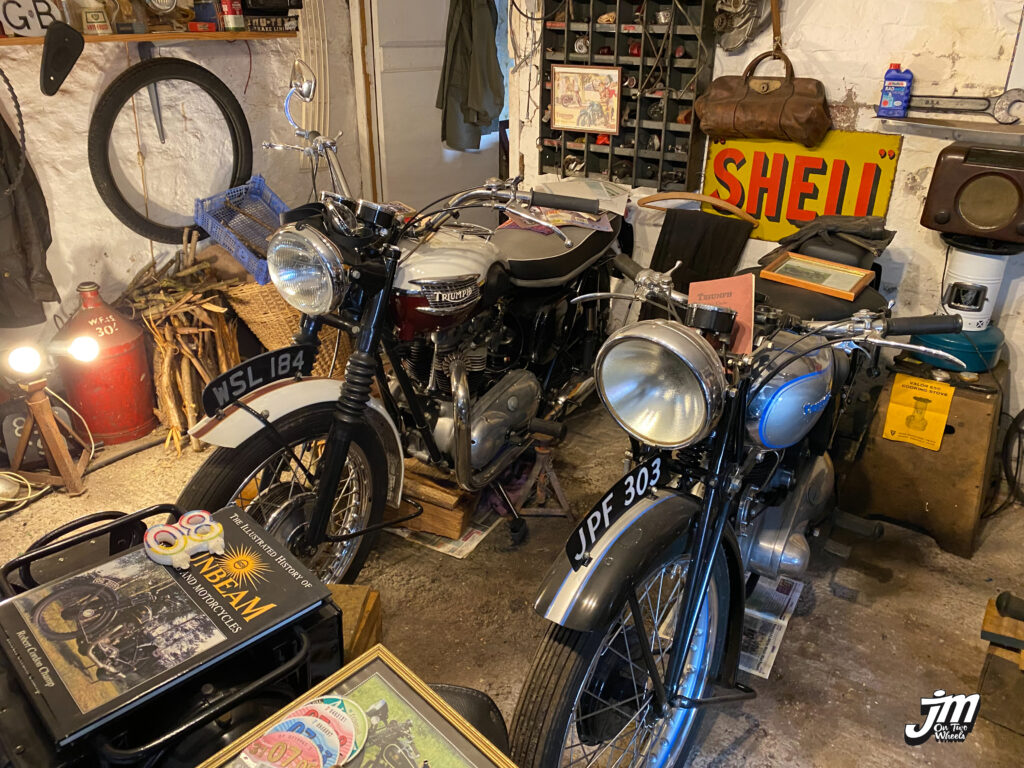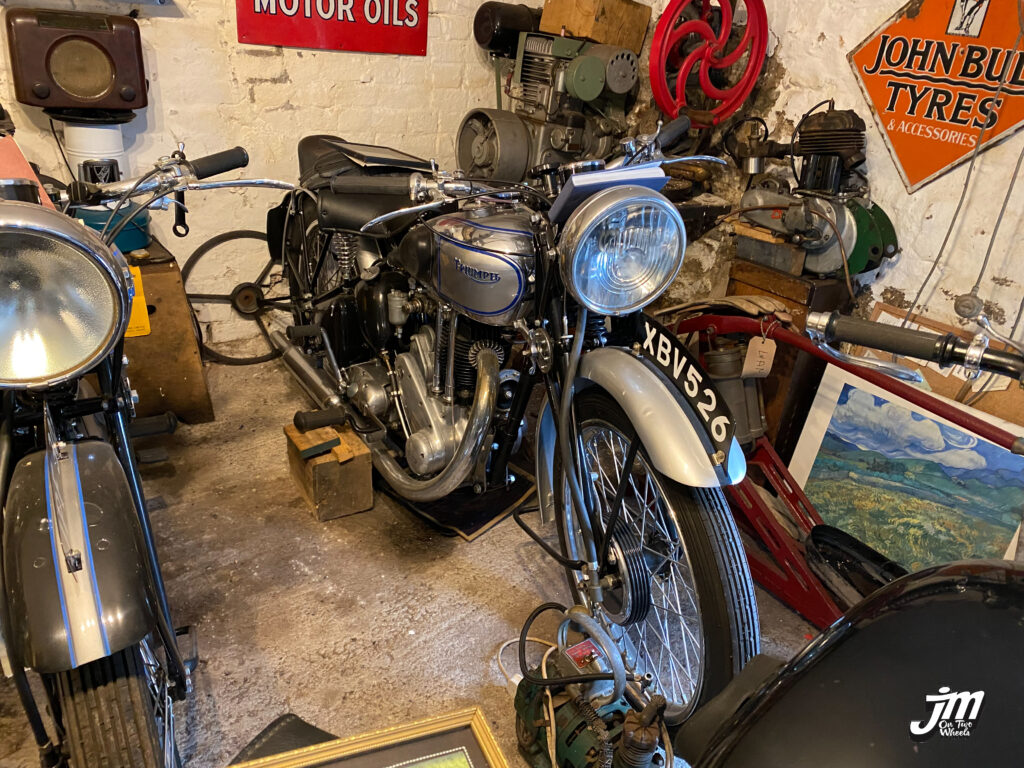 Under pressure: Many times a spark plug would show a spark outside the cylinder but when the plug was in the cylinder and under pressure, the spark could be weak or not fire at all. This tool allowed the mechanic to put the plug under pressure when checking for spark. It was a race tuner's secret weapon.