Yes, larceny (theft of personal property) and profiteering (making an excessive profit) took place at the 2023 Las Vegas Mecum Motorcycle Auction and attendees couldn't be happier. A lucky bidder walked off with a pristine 1982 Suzuki GS550M Katana for $3,300. That's grand larceny if you ask me. The winner stole that bike. Then there was the Bultaco that shocked the Saturday morning crowd by fetching an astronomical $44,000! That's profiteering. The seller made some serious dough.
The most bizarre thing about auctions is that everyone seems to leave happy (except me because I didn't buy or sell anything). There are no real losers. Maybe some owners selling bikes at "No Reserve" feel they should have gotten more, but if a seller is listing at no reserve, it is because they want to rid the bike from their collection, not set a new auction record. And even that guy who dropped $44,000 on a Bultaco is probably stoked to have it in their collection.
Auctions are weird and wonderful and Mecum knows how to put on a great show. If you are into antique, vintage or desirable motorcycles (and Road Art), I highly recommend you plan to attend next year's event. If you are still on the fence, these photos might change your mind.
Best in show: During the International Six Days Enduro footage in the movie On Any Sunday, there is a brief glimpse of a rider muscling a bike just like this one up a steep, rocky climb. This was my favorite bike at this year's auction. It sold for $77,000, a bit out of my bidding range.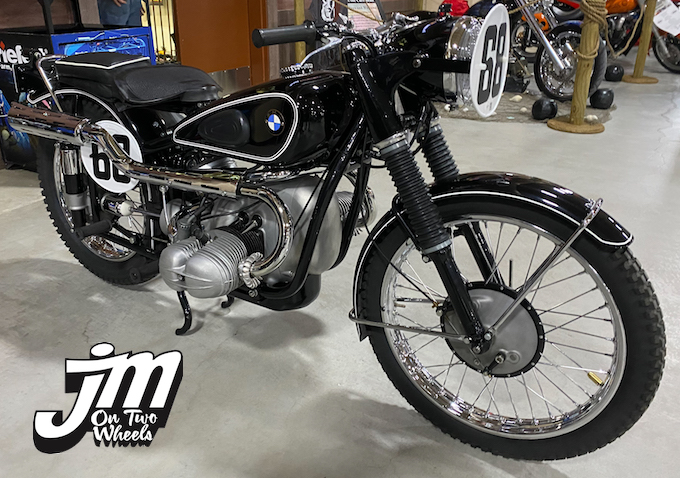 Scrambler: Before motocross took over American racing, scrambles and TT races were the choice of off-road racers. This nifty 1965 Yamaha Ascot YDS 250 must have been a blast to slide around the corners and sail off the jumps. Went for a very reasonable $8,800.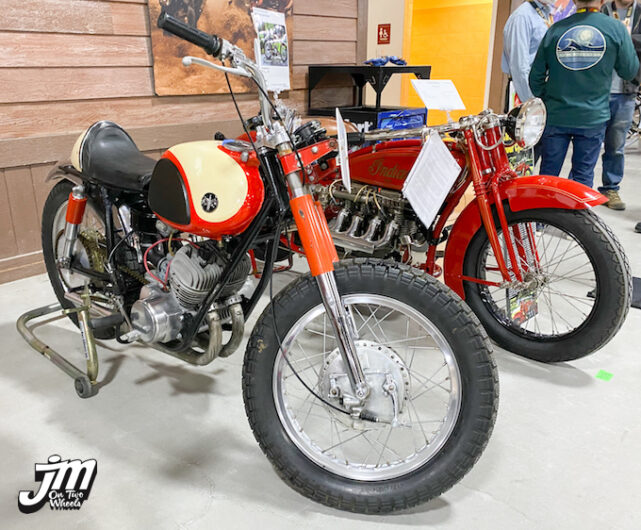 Gaylon memories: Gaylon Mosier was a Honda and Kawasaki factory rider but I will always remember him as the fastest (and coolest-looking) Wheelsmith Maico racer at Saddleback Park. Gaylon was killed in 1980 by a truck while training on a bicycle. This bike reminds me of Gaylon.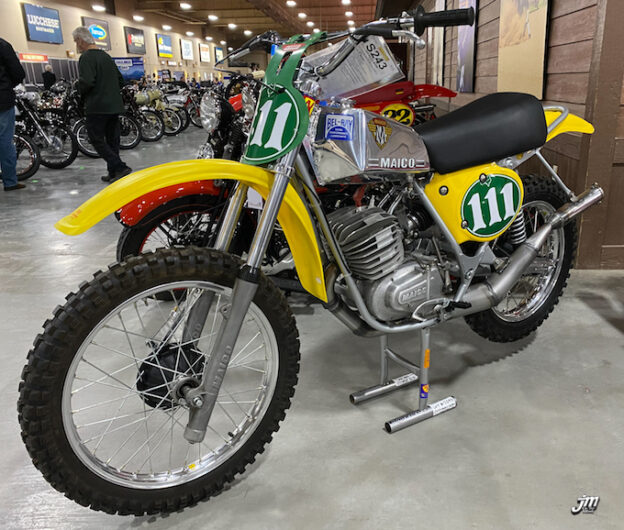 Investment property: 2004 Honda CB50R ($5,499 suggested) purchasers were speculators. They knew the limited-production, 50cc road racer would someday appeal to any self-respecting Honda collector. There was even one still in the crate up for auction. They get around $10,000 today.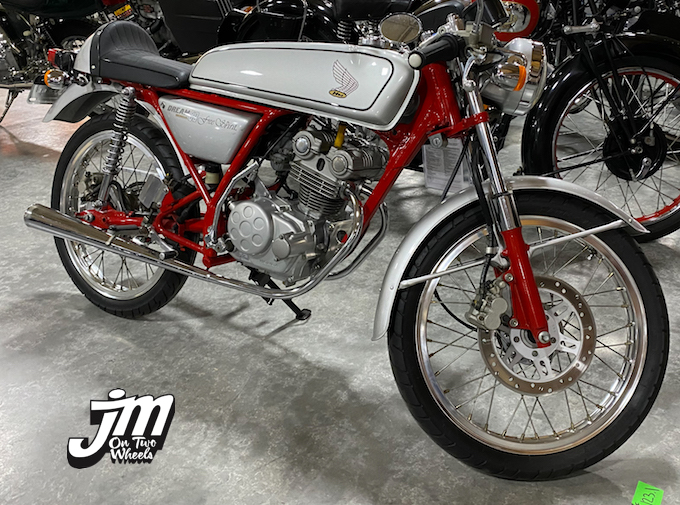 Perfect bike: The Harley-Davidson XR750 road racers (and flat trackers) are the epitome of what a race bike should look like. The bidding went up to $25,000 for this bike but didn't hit its reserve so you can still snag it.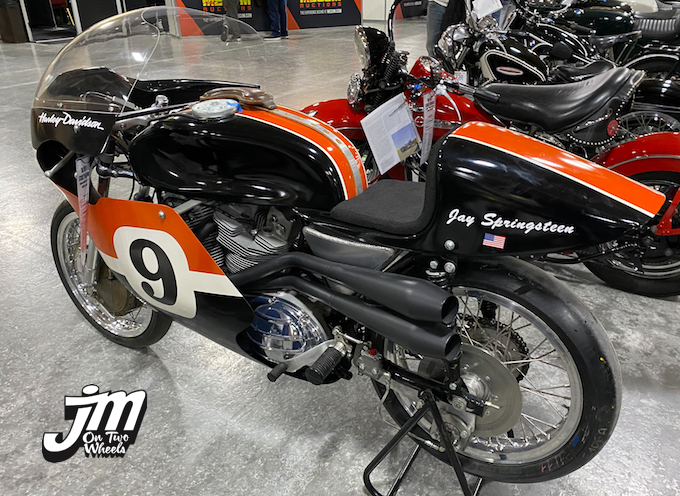 British invasion: There were a ton of British bikes on the block. Prices seem to have firmed up a bit after watching values slip for the past few years.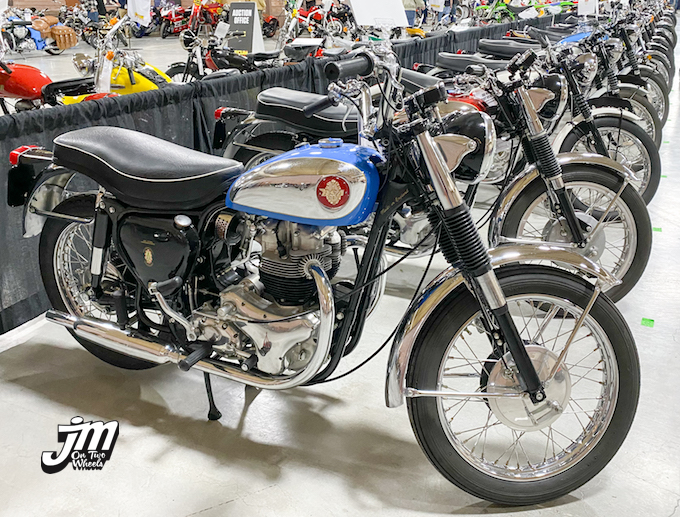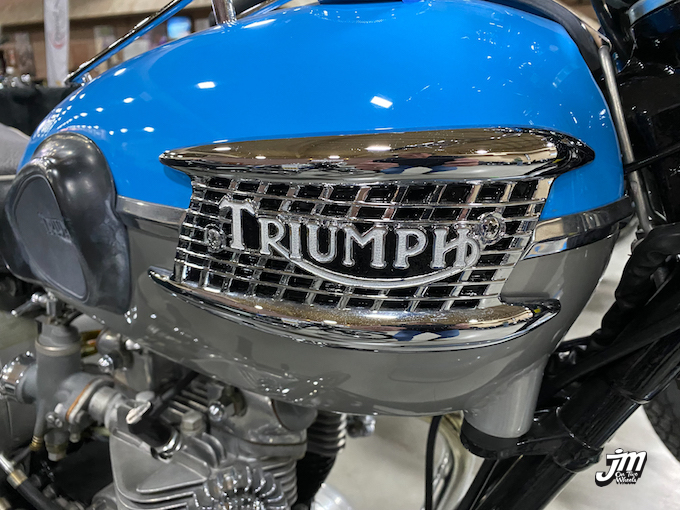 Stunning replica: This is a replica of Nils Arne Nilsson 1973 125 USGP-winning Husqvarna. Everything from the Profab frame to the Lyta Works Tank was amazing. It went for $19,800, an amount that I believe was a steal.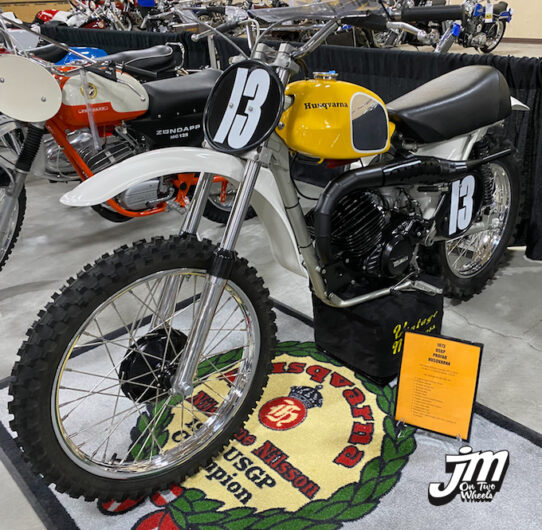 Black Bomber: The 1967 Honda CB450 was Honda's biggest displacement motorcycle at the time and was going after British bike owners who were tired of sketchy electronics and oil puddles on the garage floor. This one got $17,600, about twice what Triumphs and BSAs of the era get at auction.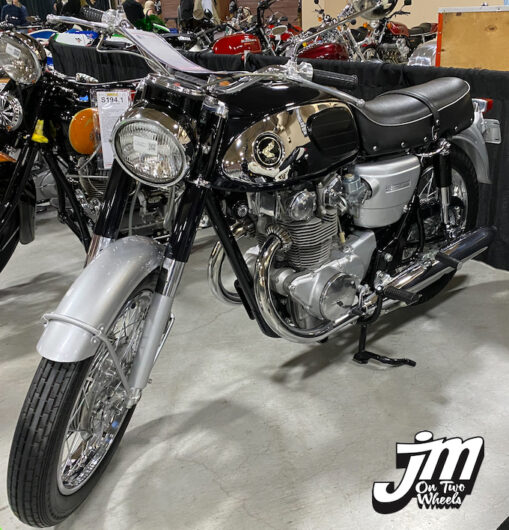 Water-cooled trickness: Motocross bikes in 1976 were not water cooled unless you installed something like this Shinobi water-cool kit. This kit only cooled the cylinder head (I think DG racing had a water-cooling kit too). The rest of this bike is too perfect to take into the dirt. It sold for $12,100.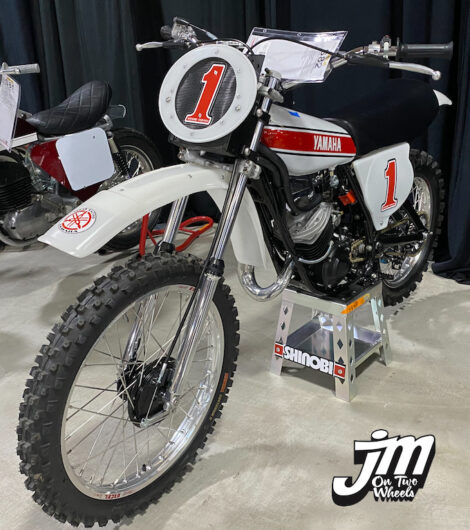 '68 Sporty: The owner claimed this Harley-Davidson had just 1,857 miles of use, making it as close to showroom condition as you could get. It went for $13,200. That sounds cheap but I'd have to talk to Sportster expert Glenn Bator before I'd bid on any Sportster.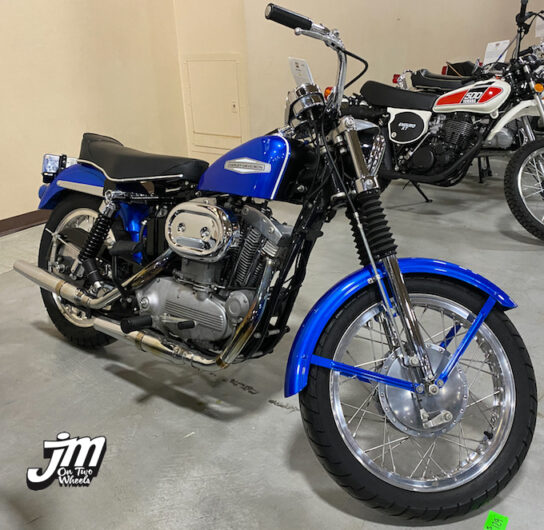 Satisfied customer: I met the new owner of this pretty '68 Yamaha DT1 and he was stoked to add the bike to his impressive of collection. This set him back $14,300 and believe it or not, it is a good investment. These DTs are only going to go up in value.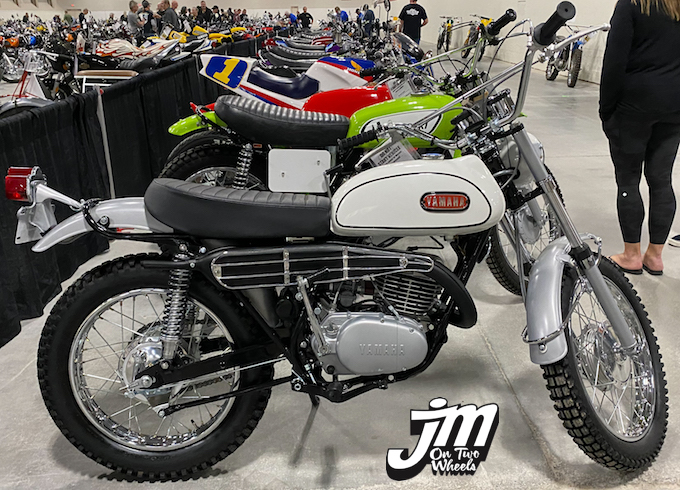 $5.500 two pack: These two little Harleys went for $3,300 (the black '74) and $2,200 (the yellow '72). I think the buyers got a great deal for these rare and fun mini motorcycles.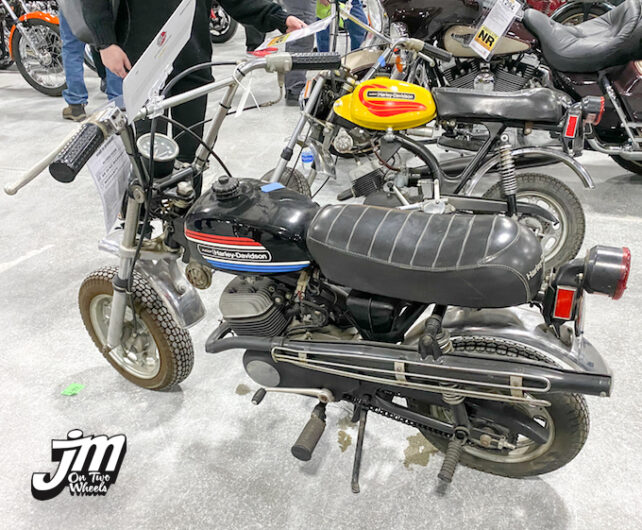 On the other end: There were truckloads for big, fat Harley-Davidsons and they rolled off the block in the $20,000 neighborhood (sometimes a little more, sometimes a little less). If you are a H-D nut, the Mecum Auction will not disappoint.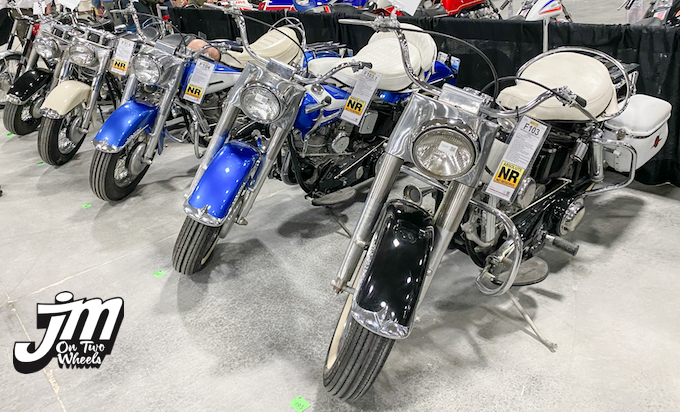 Smooth ride: Before Suzuki switched to all four-stroke street bikes they made, in my humble opinion, the best 2-stroke motorcycles you could ride. This '72 GT380 went for $11,000. I hope the new owner rides it. The GTs are too good to be left for display.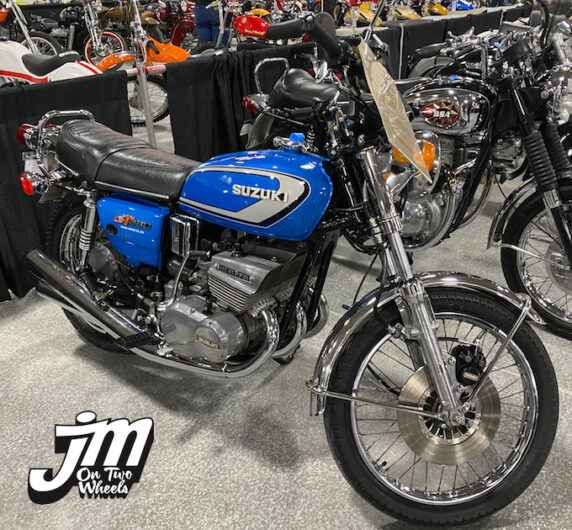 Close inspection: The publisher of Motorcycho as well as the keyboardist for The Vicious Cycles, Norman McFuzzybutt (his stage name) is the owner of a Harley-Davidson Baja 100 (a gift from his wife no less!). He comes to Mecum from his Canadian home to check on the competition.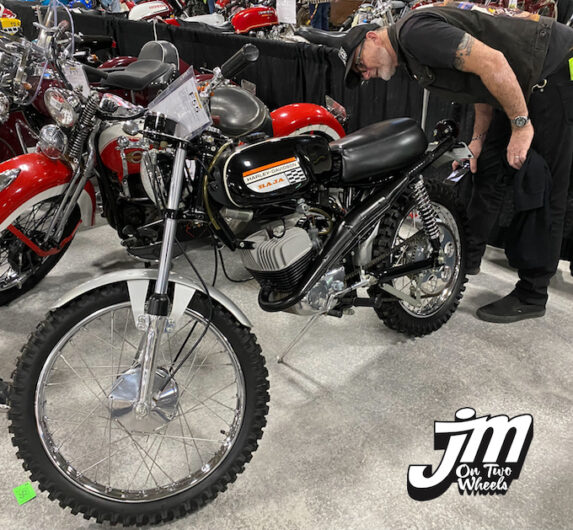 Weird wheels: This Corvair-powered chopper couldn't break the $5000 barrier no matter how hard the auctioneer strained. It did not reach its reserve. No surprise. The builder must have $40,000 in parts and labor invested and nobody is going to bid in that territory.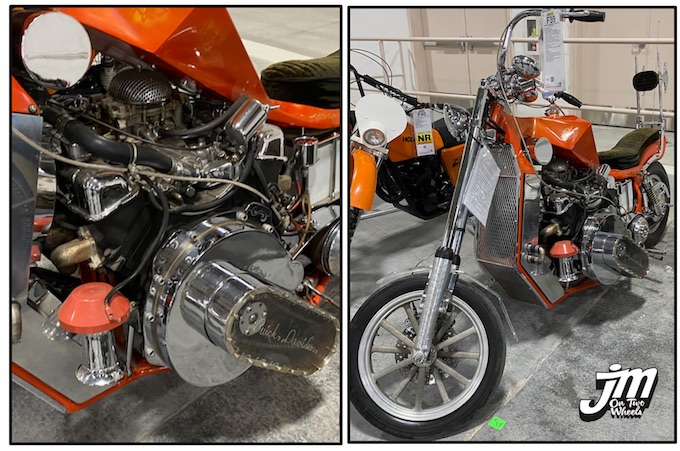 Doodle Bug: Ready for your appearance at the next Shriners parade, the pint-sized Doodle Bug earned a cool $13,200.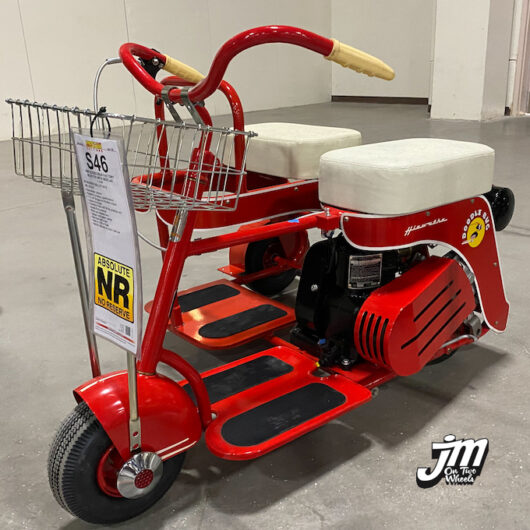 Happy winner: Robin, who owns Salvage Bank in Tarpon Springs, Florida, took home her dream bike, a very sano Honda XR75. Don't expect to find it for sale in her super-cool store. Robin has an emotional attachment to this model and I'm pretty sure it is being ridden today.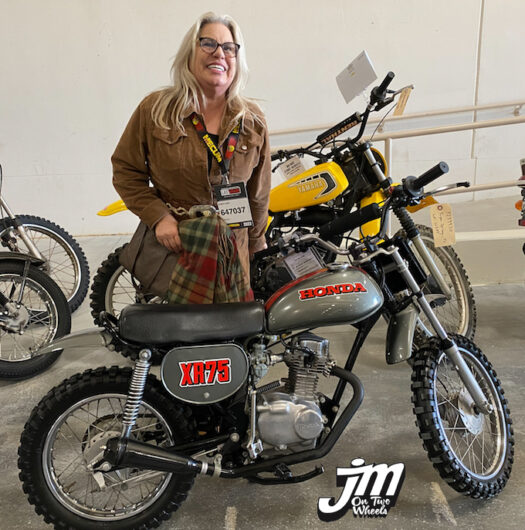 Mecum reunion: Seeing old friends is part of the reason to attend the Mecum auction. Ray Mungenast (left) was a Husky factory team rider and currently runs a number of automotive and motorcycle dealerships in St. Louis. Chris Carter is the owner of Motion Pro. Both are avid collectors.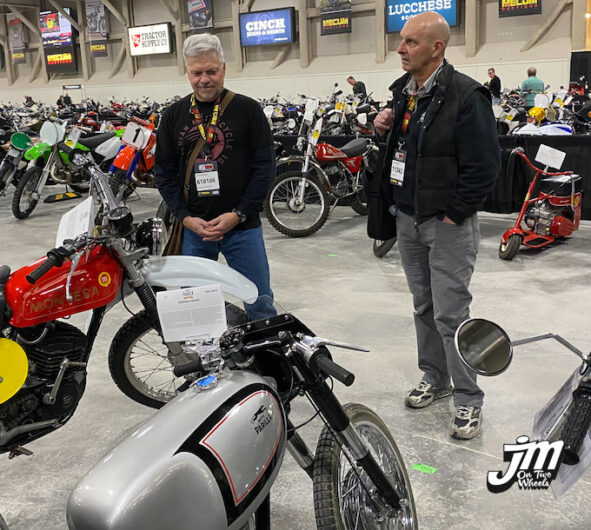 Barn direct: The Jim Keeton Collection auctioned off 78 dirt bikes ranging from scrap heaps to ridable-yet-not-restored classics. This '65 CZ twin piper commanded $9,350. Most were in the $1,000 to $3,500 range.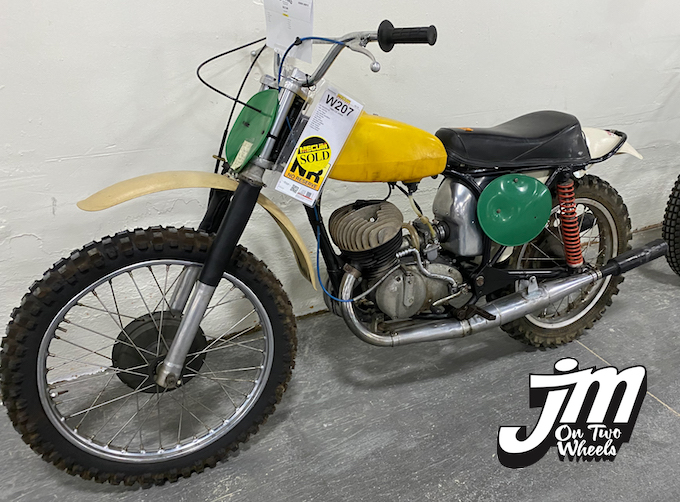 Celebrity sighting: Mike Wolfe of American Picker fame offered up an "As Found" collection of vintage motorcycles. He attended the auction and was happy to pose for selfies with his fans. The bikes he brought to the auction were dirty, rusty, beat up and awesome.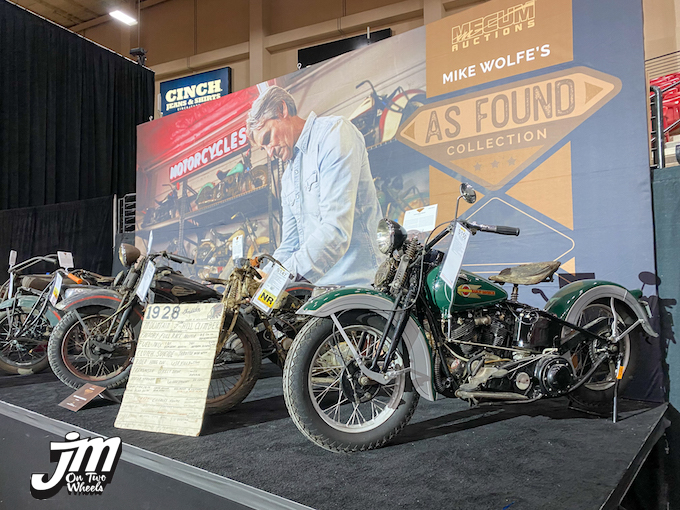 Fit for little riders: None of the bidders I saw could fit on this sano 1970 Moto Minarelli 50cc Grand Prix Racer. I've ridden bicycles with fatter tires. The small racer earned a big $11,550. Hope the buyer was an ex-jockey.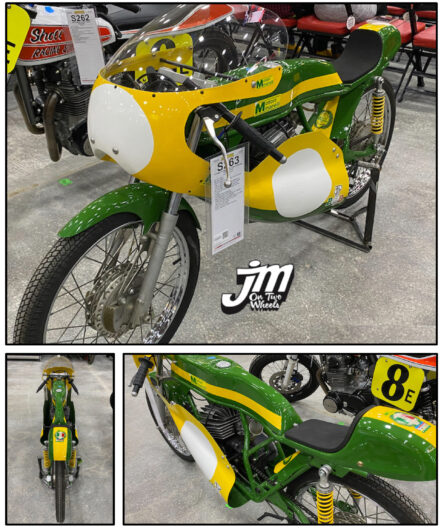 Three times the fun: Another Corvair-powered motorcycle with room for two passengers stopped the gavel at $27,500. I have to believe that this trike cost at least twice that to make. Building a custom, one-off motorcycle is not always a smart investment.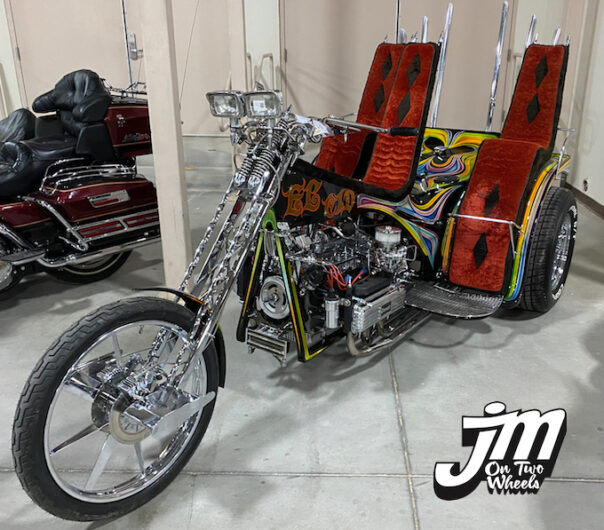 I don't get it: This ultra-trick '74 Honda CR250 only fetched $6,600. I'm not sure why? It is a beautiful bike that was meticulously restored to be added to a collection or raced at vintage events. Prices at the auction are unpredictable for most bikes.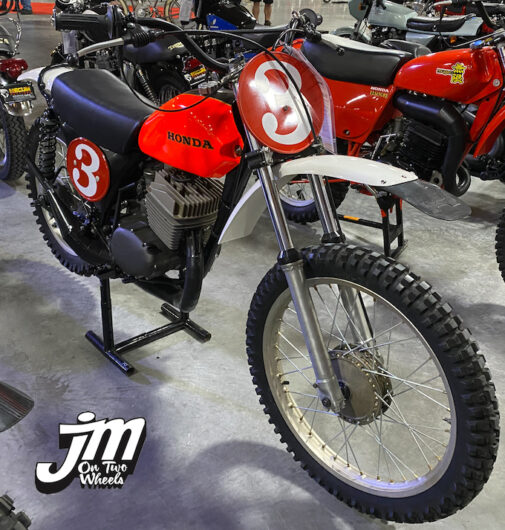 Climb any hill: This hillclimber from the Mike Wolfe collection will never be ridden again and that's a good thing. The $14,300 motorcycle was ridden without a throttle. Once the thing fired up, the rider would use a kill button to control the engine revs. Not for the faint of heart.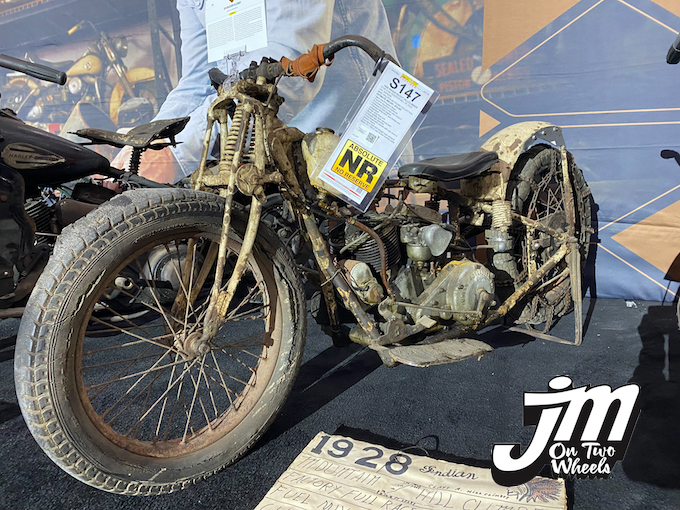 Sad history: The short Ammex history is well documented in Motocross Action Magazine. This example of their bike stalled at $15,000 and didn't reach the reserve. Behind the bike from left are World Motocross champion Brad Lackey, bike owner Joe Jezulin and four-time 250 National Champion (and founder of Ammex) Gary Jones.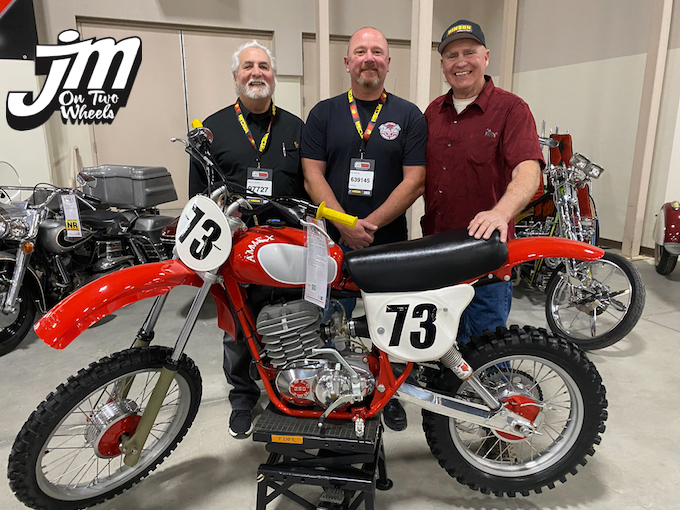 Historical monument: A sign directing people to the Snake River Canyon Jump Site fetched a cool $17,700. Wonder if it will end up in the Evel Knievel Museum?

Time to ride: Four days in Vegas is two days too many. I was so ready to unload the DR-Z and do some riding in the Nevada mountains. Best way I can think of to clear the casino smoke out of the lungs.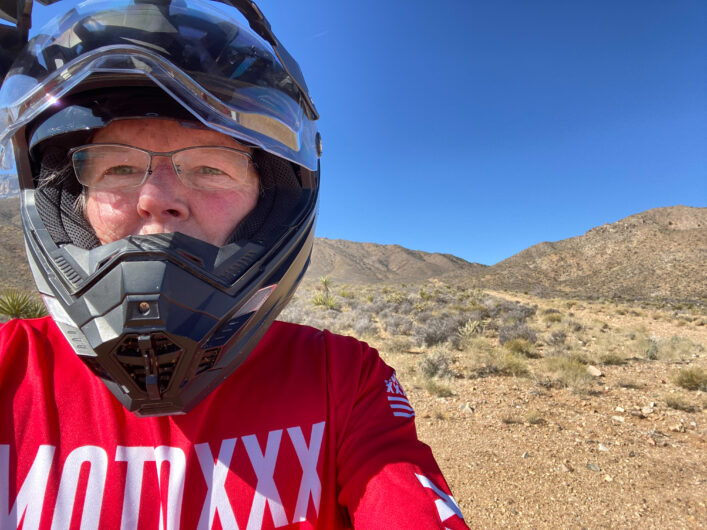 If you are still here: You are still reading this article? Well, thanks. Here are a few more images from the week.