It is so fun to uncover a Running-When-Parked motocross bike that is totally worth the effort of getting the thing to fire. This 1978 Maico was a sweet ride back in its day with great suspension and a motor that delivered controllable rage. This bike could move you up a class (if you were good at jetting and suspension set up).
There are a few caution signs for the would-be buyer. The fuel line is disconnected and sitting between cylinder head fins. Also, there is no boot connecting the carb to the airbox (if the airbox is there). Both those items might be a sign that this Maico will require more than a "carb clean" to get it running. Finally, that Supertrapp muffler looks so wrong on this bike even if it works great.
If you are into vintage motocross racing or want to rebuild this for your museum, the asking price is on the high side for a RWP'ed but it is not totally out in orbit. Remember, cash is king, Go get it. Ake Jonssen would be proud of you.
Loose Parts: Look close and you'll notice a few missing pieces. That shouldn't be a deal breaker, but it should give you a little negotiating power on the sale price.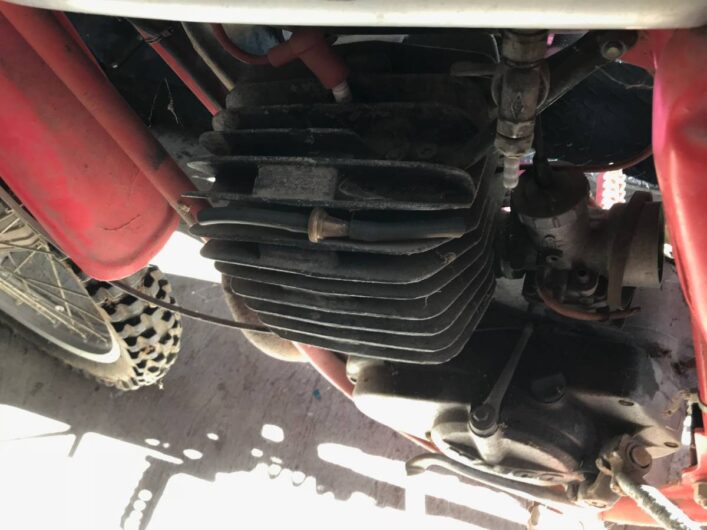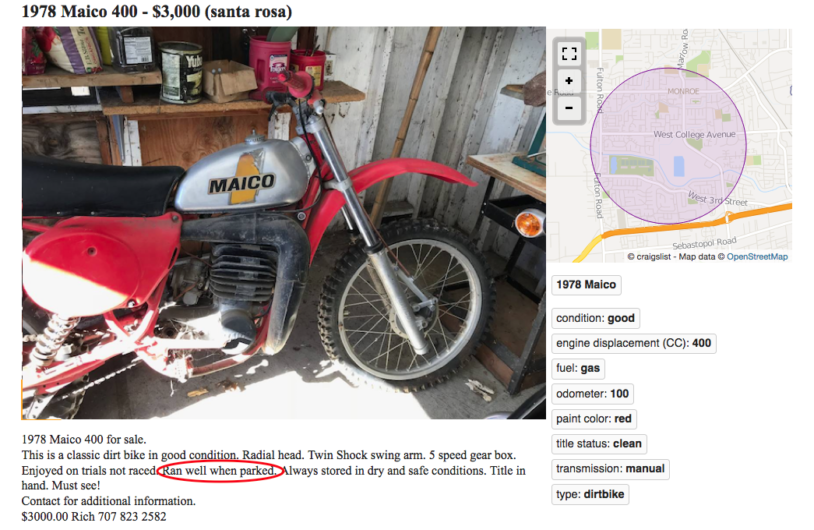 WHAT IS A RWP?
The phrase "Running When Parked" (RWP) is code for a once treasured possession that has been neglected in the corner of the garage or tool shed for far too long. Lacking the energy, time or resources to bring the little beauty back to life, the owner lists it for sale in hopes that a new owner will massage it back to health. Our collection of RWP bikes fall into two distinct categories; treasure or trash. And you are the only one who can properly judge which category the bike belongs in.