Forty-eight years in the making, Dave Dewhurst's 484-page tome titled Motocross, The Golden Era is hot off the presses and was officially introduced to the world on November 20th, 2022 at a book signing event held at the Troy Lee Designs store in Laguna Beach, California. In attendance were a number of the athletes featured in the book including Jeff Ward, Gary Jones and Roger DeCoster. If every athlete featured in the book had attended, there wouldn't have been room for the fans eager to buy their own copy. Yes, the book covers a lot of ground (including whoops, jumps and berms).
Rick Doughty, Vintage Iron owner and MC for the night, asked Jeff Ward what his favorite photo in the book was. Jeff answered, "Well, I've been here all night signing books and I haven't had the chance to look at it yet." I'm in the same boat. A book this size isn't something you thumb through. It requires time to slowly turn the pages and let it all sink in. But I'd advise against waiting for reviews. The $200 book is on sale for $150 until December 31st. Sure, it would make a great Christmas gift for any motocrosser on your list, but forget about gifting a copy and get one for yourself before they sell out.
Labor of love: Dave Dewhurst (far left) has spent his entire professional career as a journalist, photographer and author looking forward to this night and releasing his epic homage to motocross. The book includes insight into the athletes, inventors, promoters and machines who all contributed to the sport's explosion in popularity.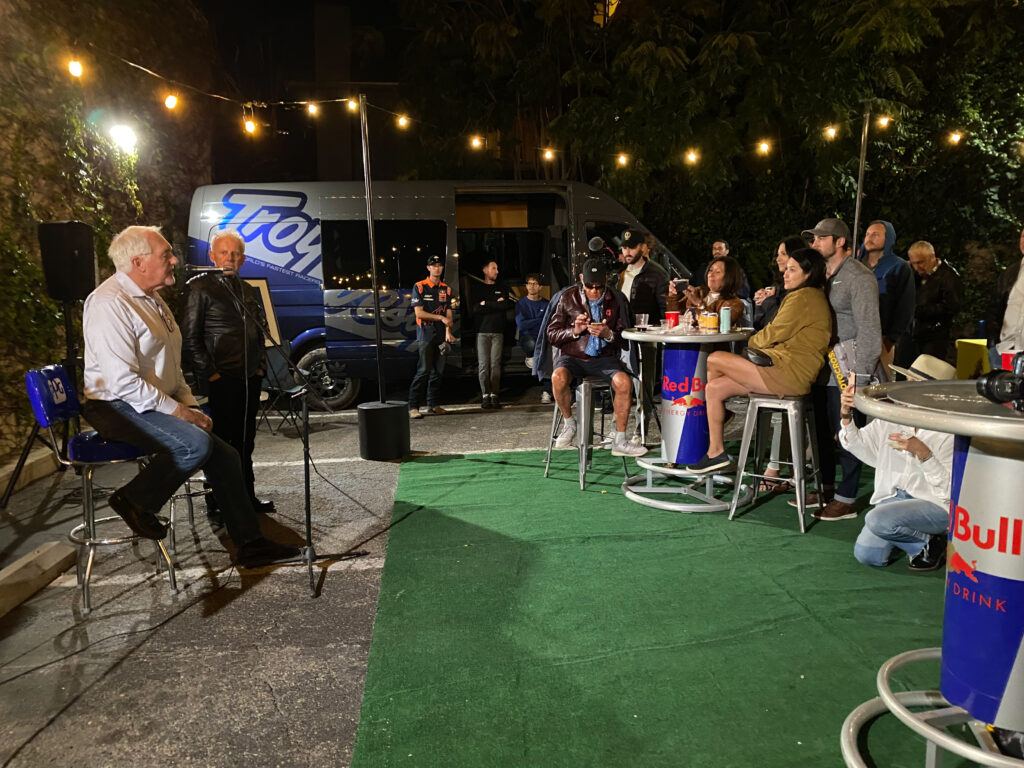 In fast company: (from left) Troy Lee, Roger DeCoster, Gary Jones, MC Rick Doughty, Doug Dubach and Jeff Ward represent a lot of motocross talent. A footnote, it was Troy's wedding anniversary so for him to show up meant a lot to Dave and the others in attendance.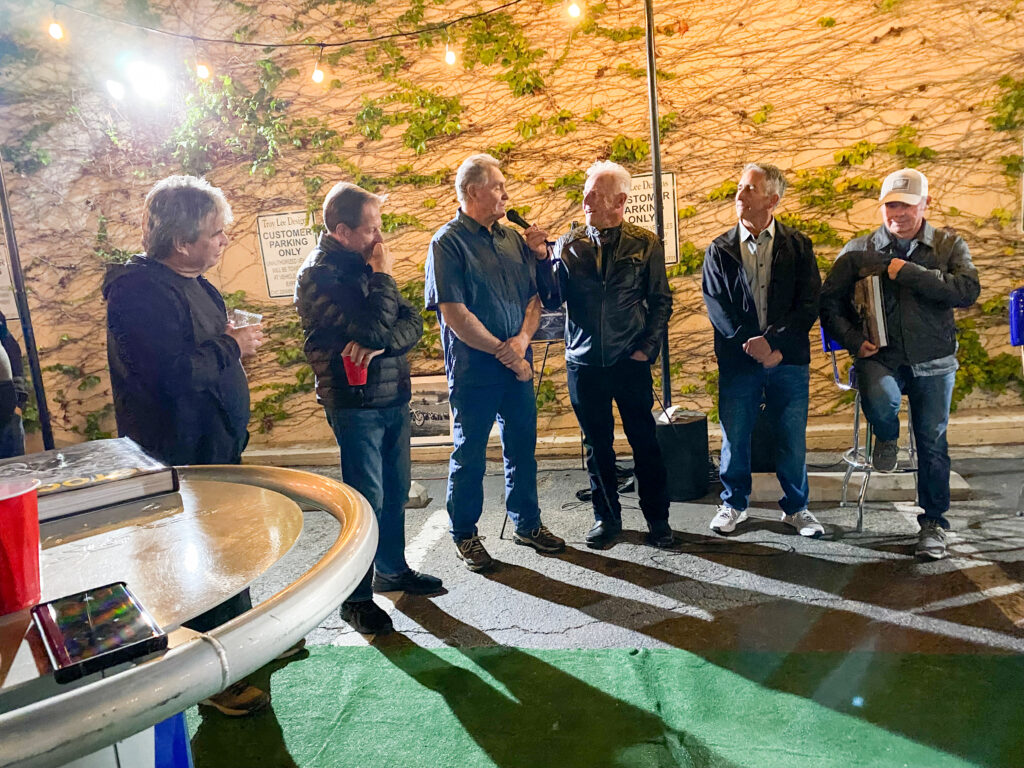 Seeing old friends: I had to get my copy of Motocross, The Golden Era but another reason for attending the event was to see old friends. From the left is yours truly Jimmy Mac, Selvaraj Narayana, Gunnar Lindstrom and Rick Doughty.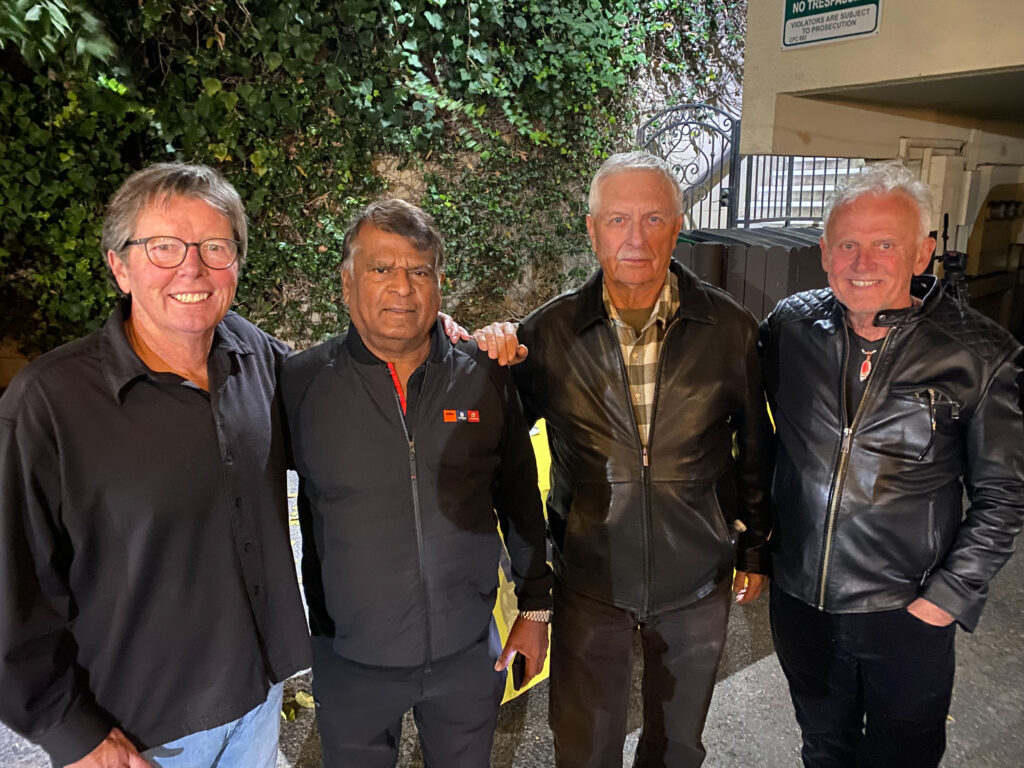 On and off-road heroes: Four-time National 250 National Champion Gary Jones (left) hangs with Daytona 200 winner Don Emde. That old saying that "nice guys finish last" sure gets proven wrong by both of these guys. While both proved to be fierce competitors in their respective disciplines, they have been great ambassadors for motorcycling.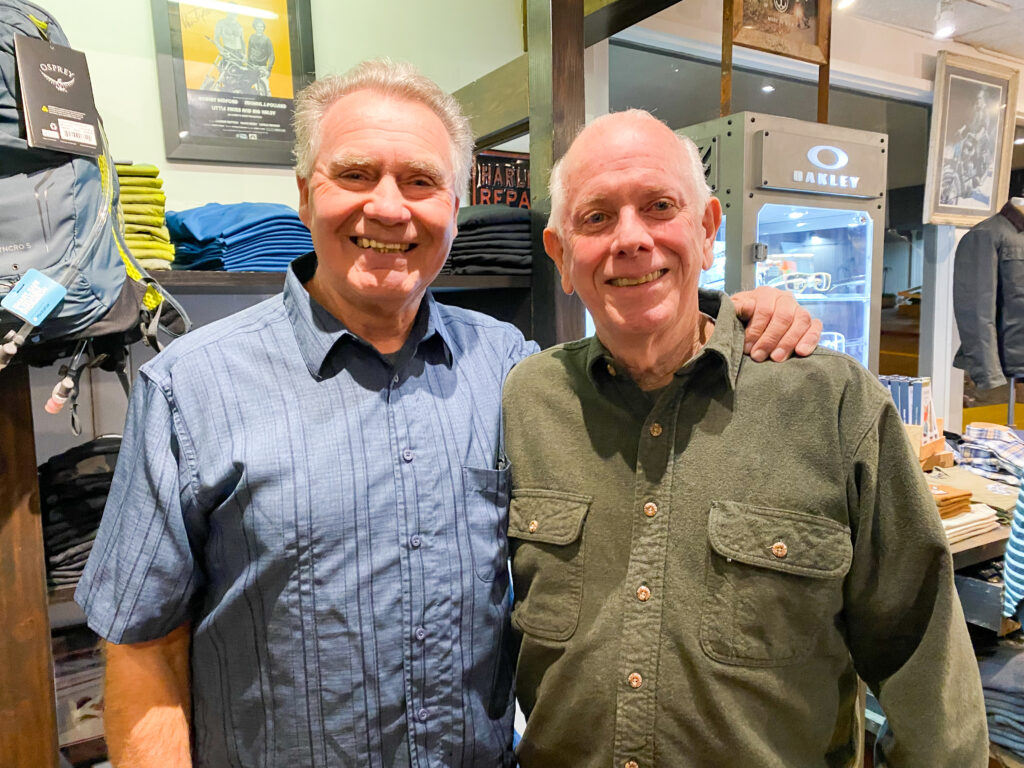 Not-to-miss destination: Next time you are in Laguna Beach (or even close to it), you need to stop by the Troy Lee Designs store. There are plenty of wanna-be speed shops for hipsters, but this is the real deal, backed by real results on racetracks all over the world. The tourists who wander into the store have no idea what this place represents to motorsports (and cycling) enthusiasts.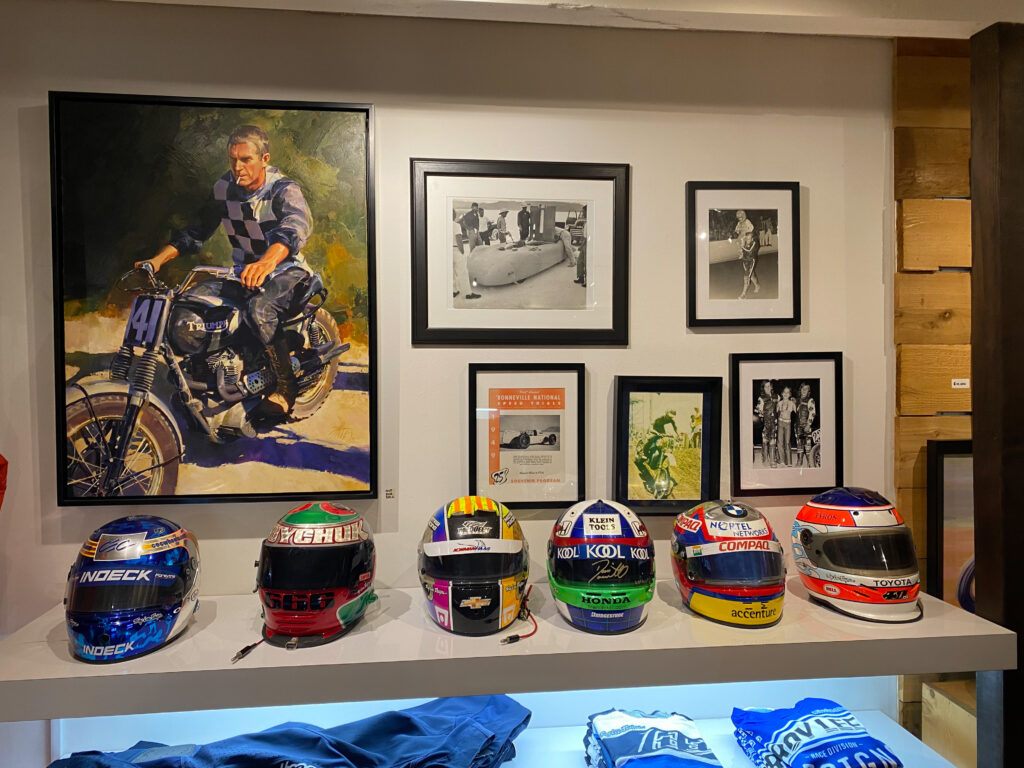 That's a check for ten grand: Todd Huffman (left) accepts a check from Kurt Brunner for $10,000 towards Brad Lackey's $200,000 Challenge. The tax-deductible donations go to the completion of the Carlsbad Raceway Monument. Kurt, who was first a flagman for road races at Carlsbad and later became a motocross racer, is the first to match Brad's donation. Two down, 18 to go!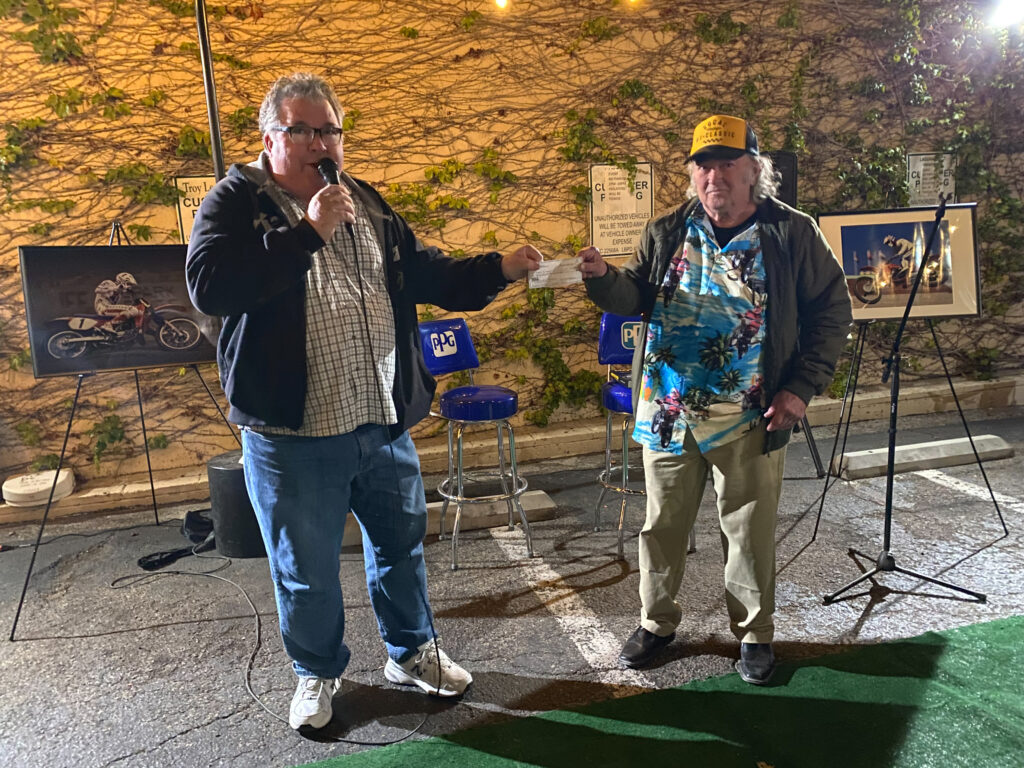 J. Mac trivia: I rented a room in this beautiful home just around the corner from the Troy Lee Designs store. It's wonderful that it has survived all these years. I lived there and worked at a Broadway Department store in Laguna Hills while trying to break into the motorcycle industry. That came (I believe in 1978) when I was hired by U.S. Suzuki as a parts coordinator.