This Running-When-Park Triumph doesn't look like it would take much to get it roaring back to life. The supplied photos show a complete bike without any major components missing or installed backwards. The cafe bar and Cretins' sticker are warning signs that this bike may have been ridden hard.
It is my opinion that the $5000 asking price is crazy. Hate to break it to the seller, but these bikes (mid-60s and early 70s Triumphs) have not been gaining in value. If anything, they have peaked and are selling for more modest totals. A Triumph at $5000 should be running. If the seller can get it, more power to them. If it is still available, you can check it out by clicking here.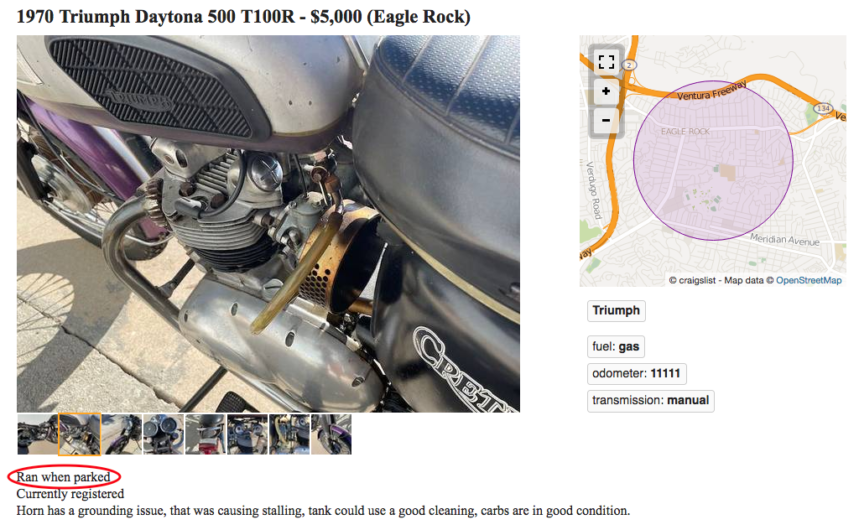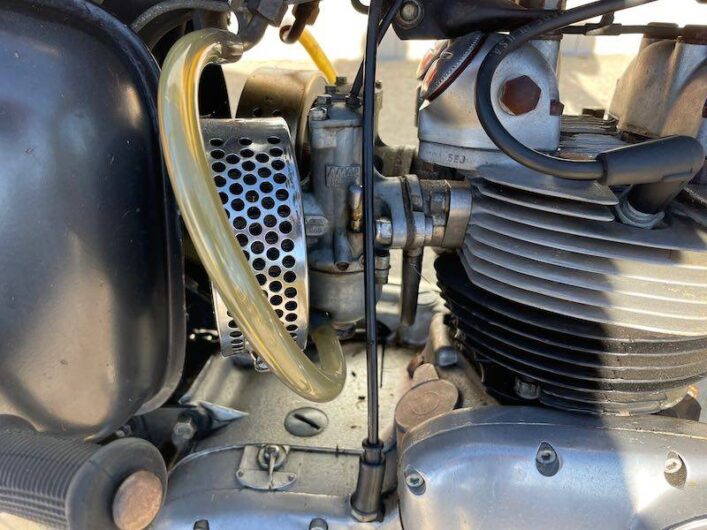 WHAT IS A RWP?
The phrase "Running When Parked" (RWP) is code for a once treasured possession that has been neglected in the corner of the garage or tool shed for far too long. Lacking the energy, time or resources to bring the little beauty back to life, the owner lists it for sale in hopes that a new owner will massage it back to health. Our collection of RWP bikes fall into two distinct categories; treasure or trash. And you are the only one who can properly judge which category the bike belongs in.