The So-Cal Cycle Swap Meet takes place once a month at the Long Beach Veteran's Stadium through November. It costs $12 to get in and parking is free. Is it worth the cost of admission? You bet. Sure, swap-meets may be a dying breed due to the search-ability of eBay motors, but it is so rewarding to find a hidden treasure that you can pick up for a smoking' deal.
UPCOMING EVENTS
May 28, 2023
June 25, 2023
July 30, 2023
August 27, 2023
September 24, 2023
October 22, 2023
November 26, 2023
Karts and Minis: You never know what will be offered. These kart projects were mixed with minibikes, toys and artwork.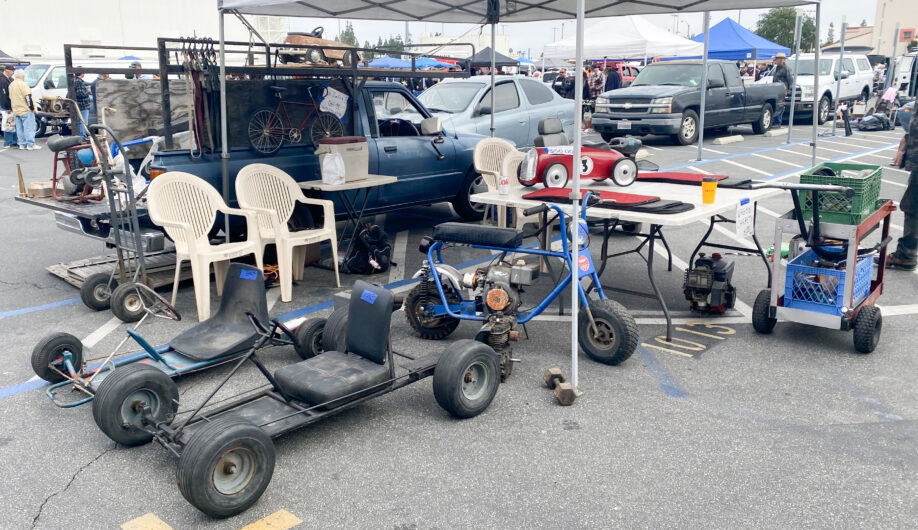 Long history: The stories this motorcycle could tell.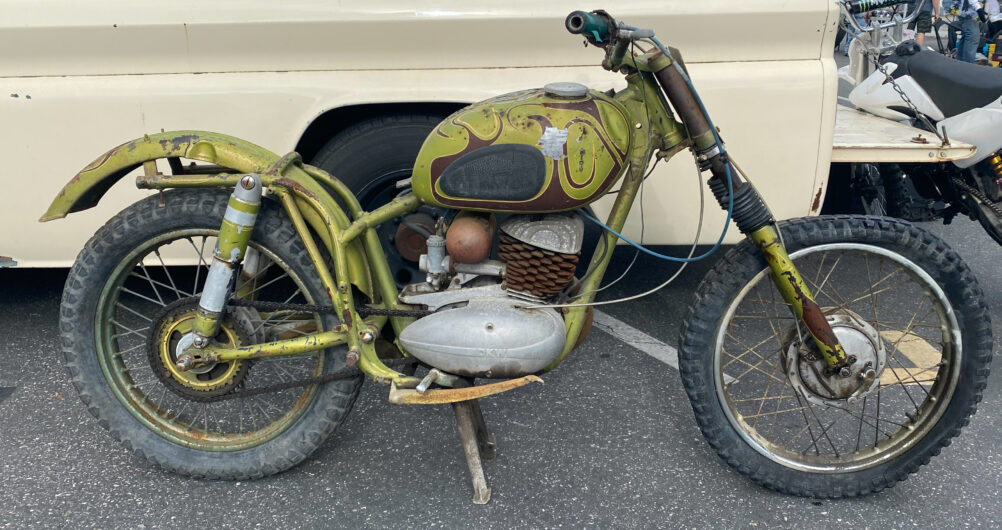 Slightly used: There were plenty of brand-new components. Some may be production blems. Some are returns with slight damage. Some may be warranty returns or recalls (you want to skip those). All of them sold for a fraction of suggested retail.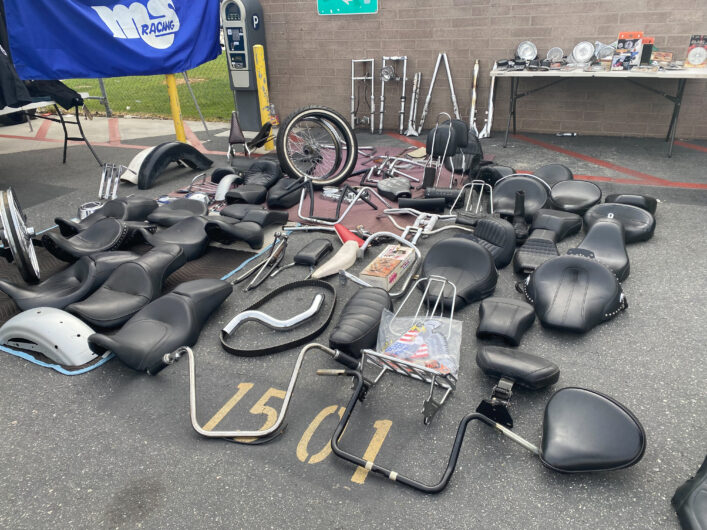 E-Bike blowout: One vendor was selling brand-new e-bikes for $550! These bikes came with Kenda tires, mechanical disc brakes and an aluminum frame. Amazing.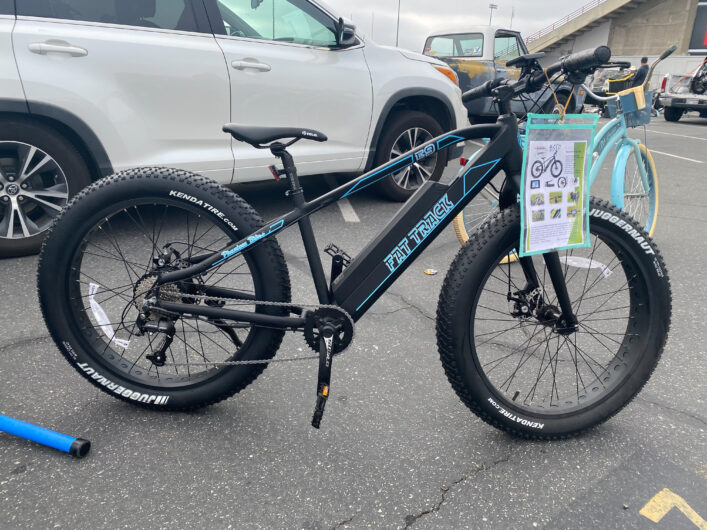 Tanks a lot: A few vendors had deep selections of fuel tanks in various states of disrepair.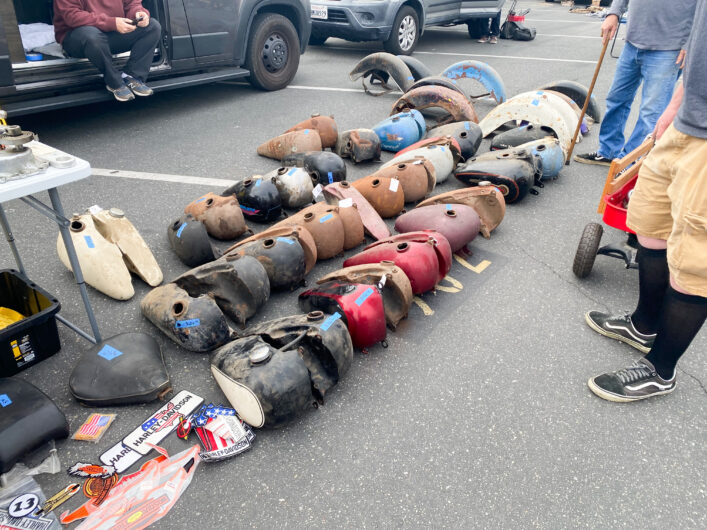 Collectable bikes: The swap meet is open to motorcycle and bicycle vendors. While motorcycle vendors outnumber the bicycle guys, the bicycles offered were more impressive.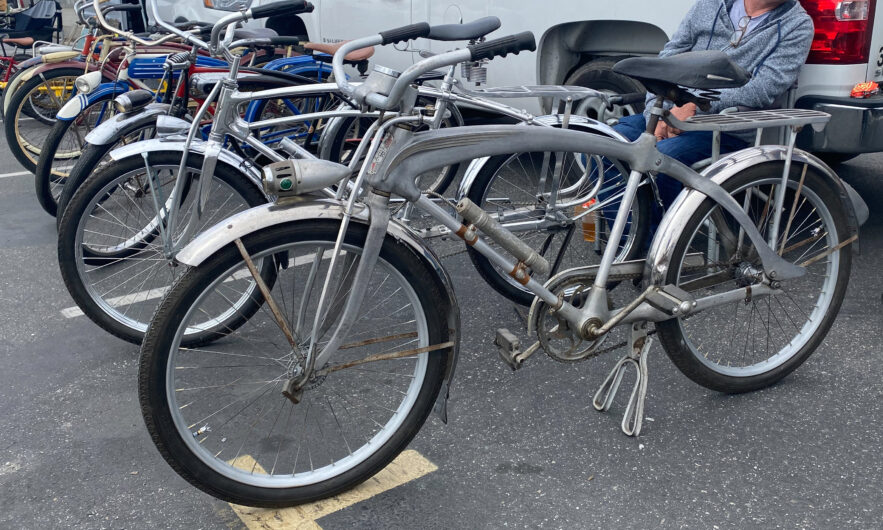 Hidden treasure: One man's trash is another man's treasure.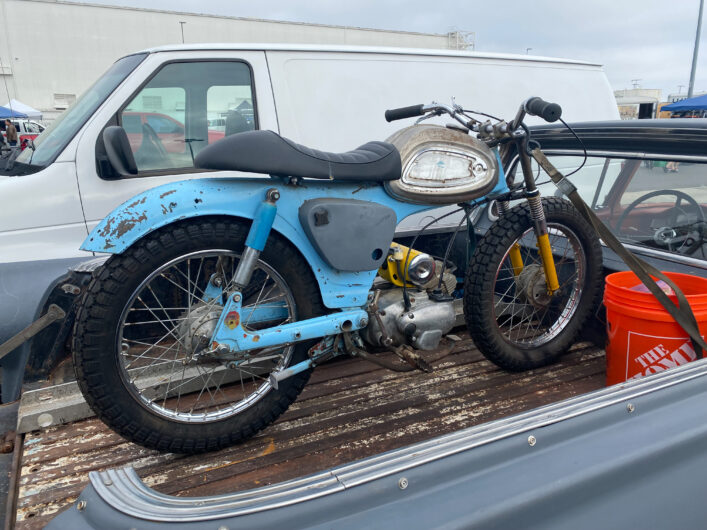 Informed buyer: If you know what you are looking for, it really helps. The majority of items up for grabs are not packaged so you take the vendor's word or educate yourself. The best deals seemed to be on hard-to-find tools.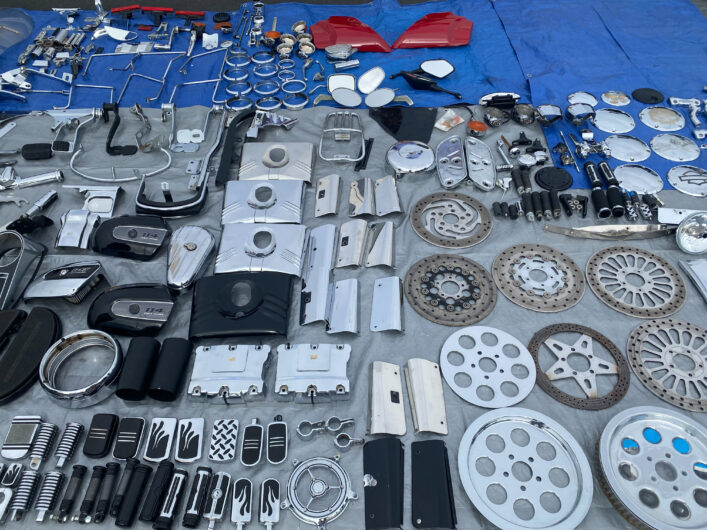 Heads, you win: Looking for a vintage helmet? This vendor had you covered even if his prices seemed high. The thing to remember at swap meets is that cash is king. Money talks.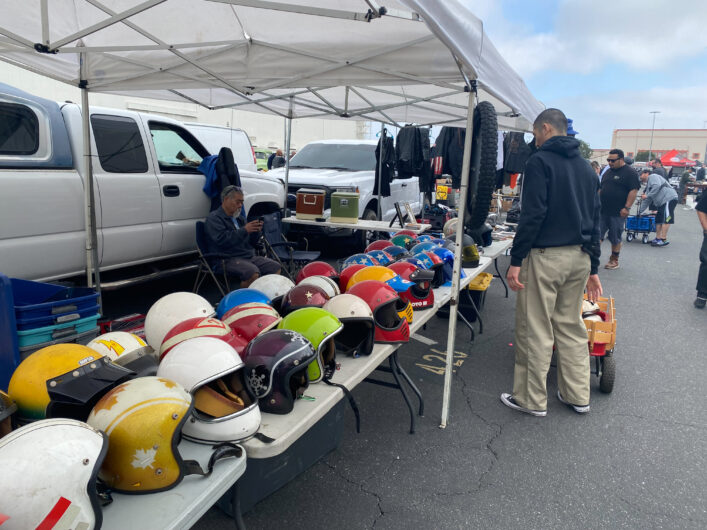 Kicked-back bikes: Bicycles being offered were vintage paperboy bikes, Stingrays and cruisers. You'd be disappointed if you were looking for mountain bikes or road bikes.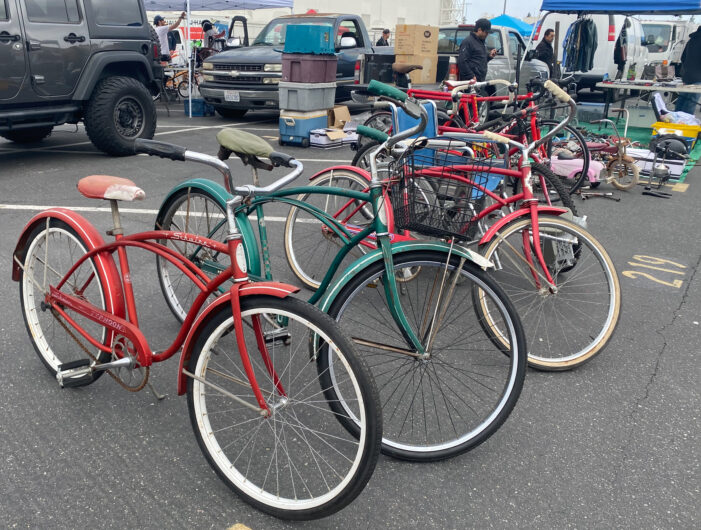 Needs a better pitch: The All Japanese Motorcycle Club was offering some trinkets. I visited their website and you pretty much have to join ($30) to find out what the benefits of joining the club get you. The vendor was busy so I'll just have to wonder.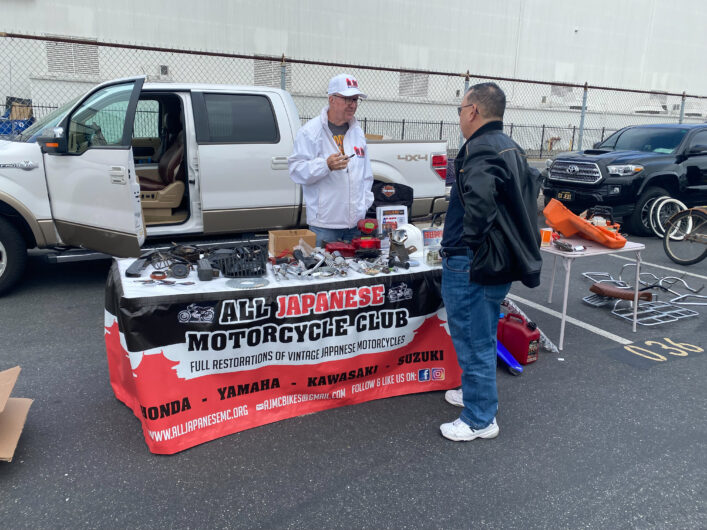 Unique frame: I've never seen a chain link frame before. Yes, they were for sale.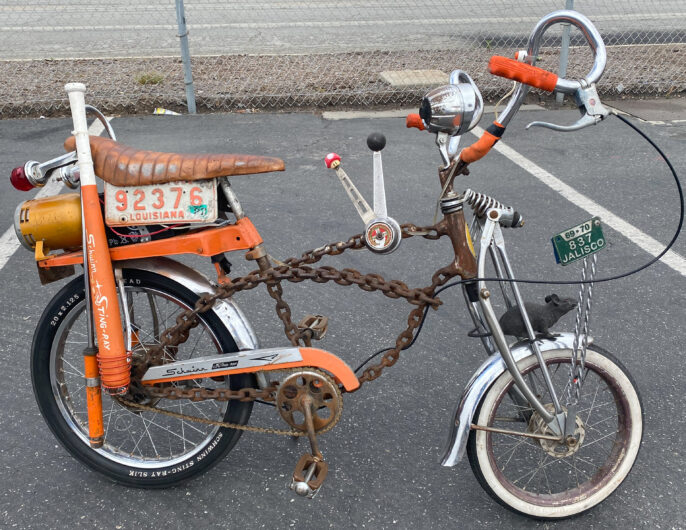 Stingray gang: The So Cal Sting-Rays were out in force and why wouldn't they be? There were plenty of Stingray bikes and parts for sale. If they have a chapter in Ventura County, I'm buying one. It was so cool watching this group ride around.
Double your fun: BMX sidecar racing was once a thing. This survivor was in great shape and wasn't as heavy as you'd expect. Very cool.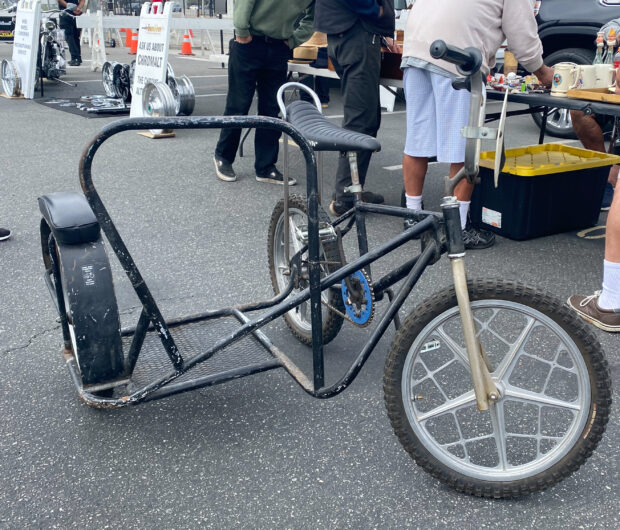 Parking lot candy: Walking the parking lot is mandatory for any self-respecting motorcyclist. A lot of amazing motorcycles can be found in the lot. Harley-Davidsons outnumbered all other brands combined (by a long shot) and no two were the same.