It is always frustrating when a "Running When Parked" seller doesn't supply enough information or few photos of the bike up for sale. In this instance however, it may be the rare case of information overload! This seller leaves no stone un-turned when describing the 1964 Honda Baby Dream bike. The seller also conveniently waits until the last paragraph to slip in the RWP'ed designation.
The seller sets an asking price that falls between the value of a "very good" example and a "good" example according to the NADA. I have this problem buying vinyl online. One person's "very good" may be another person's "Fair." All those terms are very subjective. I don't see how a seller can venture into "very good" territory for a bike that isn't running. In my humble opinion, this bike falls somewhere between "Fair" and "Poor." I mean, it is not running! Who knows what lurks (or doesn't lurk) inside the cylinder and cases?
If the seller will come down a bit, this is a complete bike that has seen some nice claimed modifications that will be welcomed once it is running again. The bike is located outside Detroit if it is still available.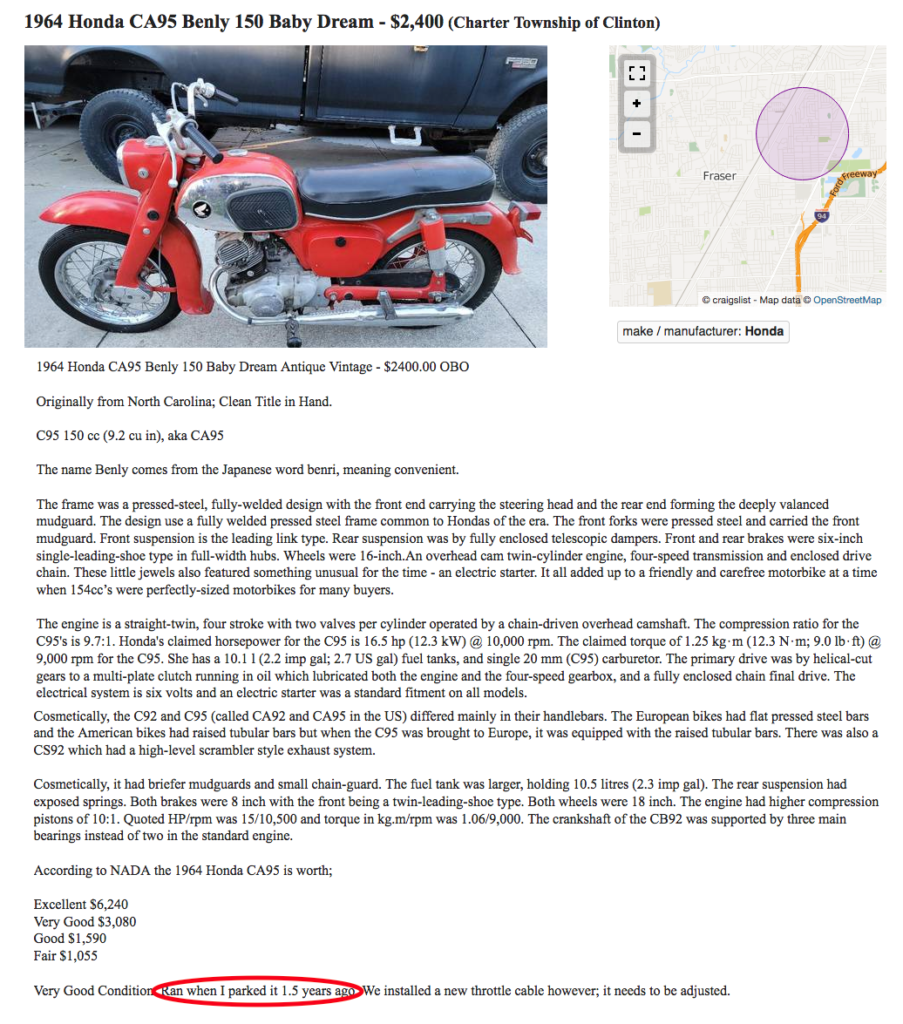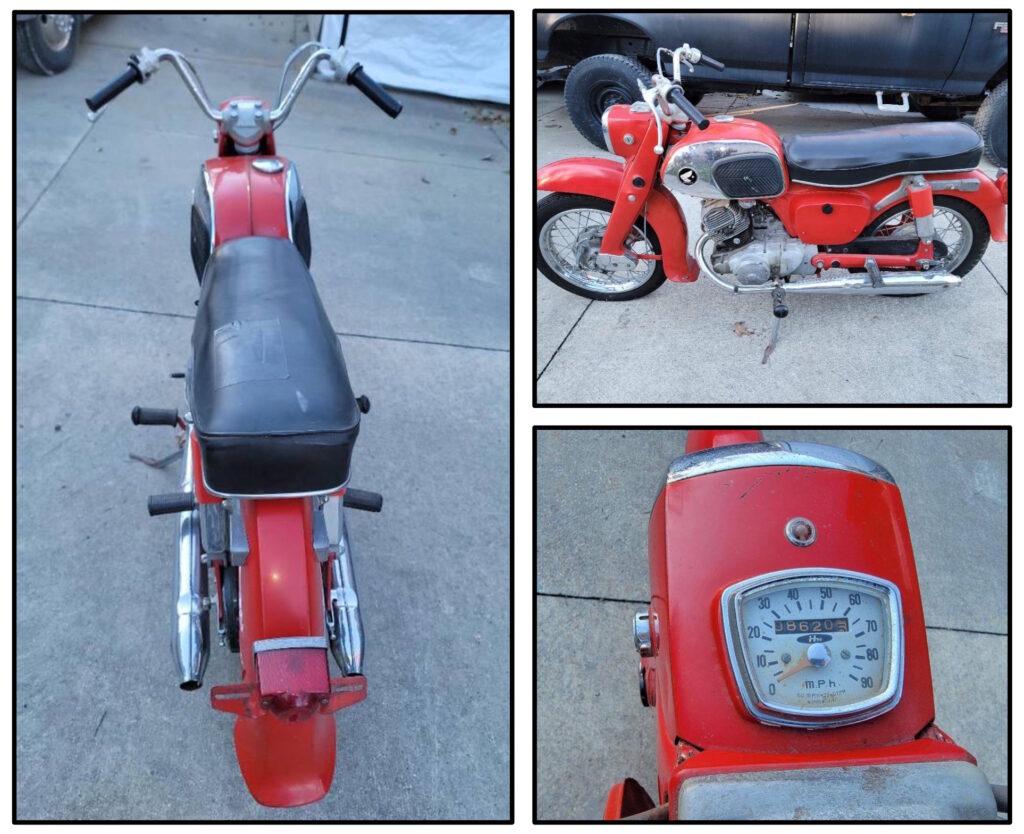 "Running When Parked" (RWP) is code for a once treasured possession that has been neglected in the corner of the garage or tool shed for far too long. Lacking the energy, time or resources to bring the little beauty back to life, the owner lists it for sale in hopes that a new owner will massage it back to health. Our collection of RWP'ed bikes fall into two distinct categories; treasure or trash. And you are the only one who can properly judge which category the bike belongs in.