I've told my riding partner, Lance Sallis of Central Texas Restorations, not to participate in high-risk sports like golfing, but the guy just wouldn't listen. Only a few weeks since finishing our epic Wyoming Backcountry Discovery Route adventure, Lance somehow broke an ankle stepping (or falling) out of a golf cart.
The injury will require surgery next week. His doctor feels Lance will be in for a full recovery in six to eight weeks following going under the knife.
I'm sure all the Jimmy Mac On Two Wheels readers will join me, Jimmy Mac, in wishing Lance a speedy recovery. Get well Lance so we can tackle another BDR Route.
A prescription of R & R: Many would welcome a few weeks on the couch. Not Lance. The guy has trouble when his motor is in neutral. He is a 6th-gear-topped-out guy. Lance will likely soak off that cast and go for a ride. That will at least be safer than going golfing.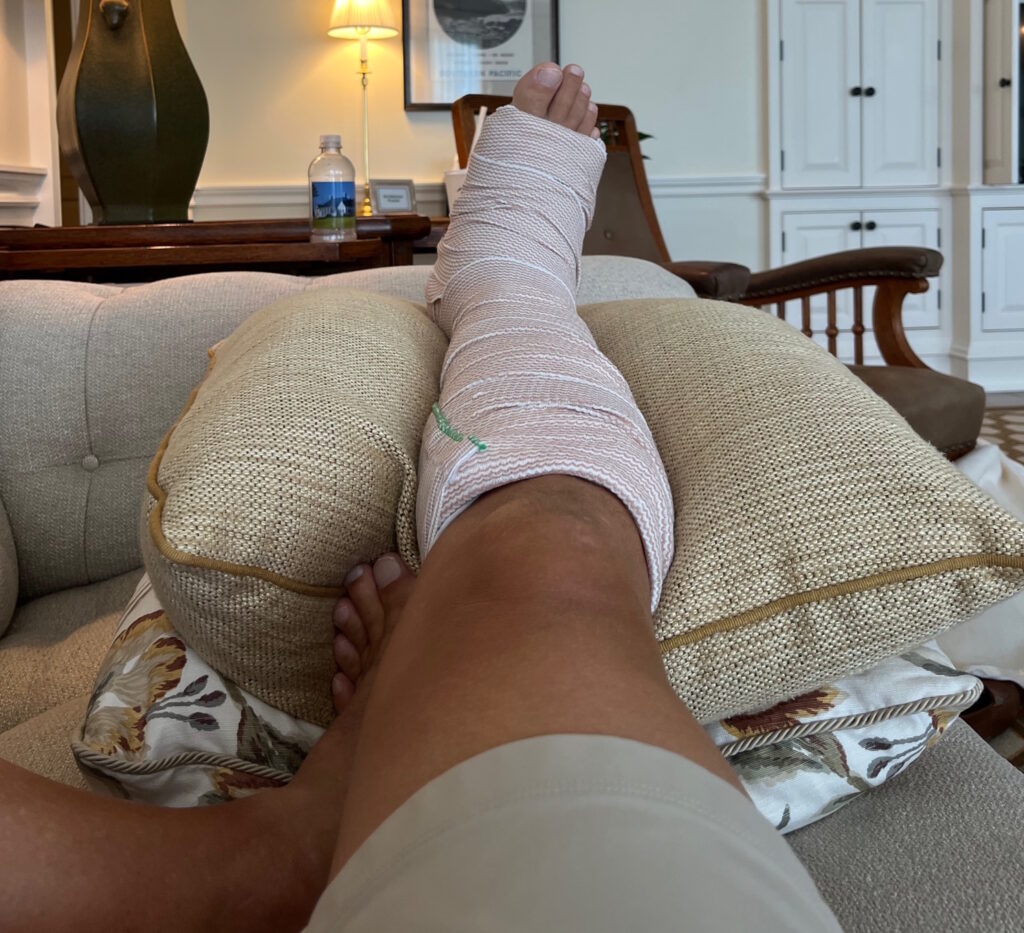 He'll be back: There is no doubt that Lance will be back in the saddle in time for our annual Big Bend National Park ride later this year. Here is hoping that Lance is not in a lot of pain and his recovery will be quick and complication free.