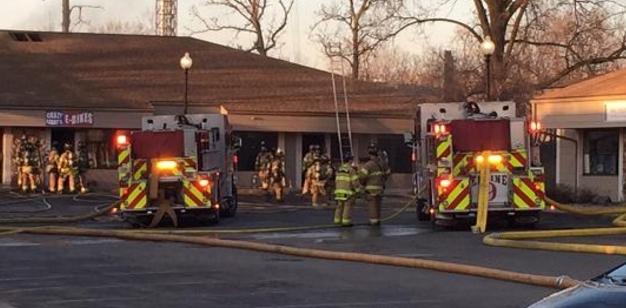 July 31, 2016 – The Madison Fire Department reported that a fire at Crazy Lenny's E-Bikes back in April was likely caused by a lithium battery inside one of the e-bikes at the store. Madison, Wisconsin's, WISC-TV  News 3 reports that the fire caused $350,000 worth of damage to the building and inventory. While battery fires are claimed to be a rare occurrence by E-bike battery suppliers, it is better to play it safe by not leaving a charging battery unattended in your garage or home. If at all possible, do your charging outside of the home or office. Electric Bike Review has some solid tips for battery charging safety by clicking here.
OTHER STORES RELATED TO E-BIKE FIRES:
Expert Outlines Steps To Limit Battery Fire Damage.
E-bike fire sends two to hospital.
E-bike explodes in Newport Beach.
Homemade electric bike explodes on street.
Four, including baby, taken to hospital after e-bike catches fire.
Faulty electric bike charger caused garage fire, firefighters say.
Electric bicycle catches fire, sends flames up back of house.