UPDATED January 6, 2022: John Mario Fuego's body has been recovered. You can read the follow-up story by clicking here. Thank you to all the Jimmy Mac On Two Wheels readers who kept an eye open for the missing cyclist.
UPDATED June 6: The original story from KEYT News about missing motorcyclists John Mario Fuego has been updated with more information (read it by clicking here). The biggest change is that John was not Suzuki mounted but was riding a black 2003 Yamaha R1 motorcycle with California license plate 22P6615. Fuegos' motorcycle had sections of the plastic fairing removed around the front end. This information hurts my theory that John may have ridden up Goodenough road in Fillmore. The updated story also explains that John's phone was tracked to San Ysidro, Highway 192 and Highway 101 (where search efforts continue).
Please keep an eye out for John as his family would love to end this saga with his safe return.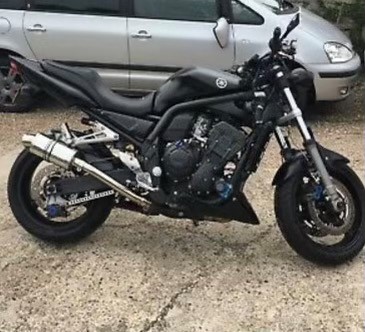 UPDATED June 4: I mountain biked Squaw Flat Road this morning calling John's name periodically and scanning the deep ravines and hillsides with binoculars. No luck finding him. I rode to the old ranger station that burned down (now an oil pump site) at about the four-mile mark. If you head out that way, try to pay extra attention past that mark.
Unfortunately, the road was being plowed (the hillside is constantly coming down in certain sections) so any telltale motorcycle tracks were covered up in those areas. Since it has been over a week since John was reported missing, it is likely that wind has already blown away any tracks left by a motorcycle.
Still, if you are out that way, keep an eye open.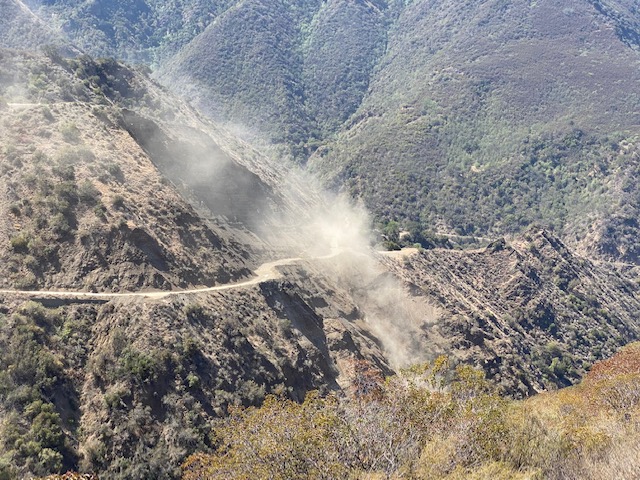 ORIGINAL STORY JUNE 3: The Santa Barbara County Sheriff is asking for our help. John Mario Fuegos started a motorcycle ride from his home in Lompoc, California, way back on Monday, May 24. The last he was heard from was a text message sent on May 25 at 3 in the morning saying he was in Fillmore and headed home. You can read the full story from KEYT News by clicking here.
My motorcycle is out of commission or I would be headed for Goodenough Road (that turns into Squaw Flat Road) in Fillmore to ride up into the Sespe Wilderness area. The beautiful paved/dirt road is also treacherous with sharp curves and steep drop-offs. I'm contacting police officials to suggest a search of that area.
If your motorcycle is working or if you feel like taking a mountain bike or e-bike ride, why not head out to Fillmore? Another set of eyes certainly can't hurt. 
Anyone who might have seen him or know his whereabouts is urged to contact the Sheriff's Criminal Investigations Bureau at 805-681-4150. You can also call the anonymous tip line at 805-681-4171 or submit an anonymous tip online.