Here is a cool find. This early Yamaha monoshock is probably a 1975 model (that sold for $1550 at that time). This model was a more affordable version of the racing model known as the YZ (you can read about the bike's history at Motocross Action Magazine).
What caught my eye is the bike's condition. It looks almost new! This uses a 2-stroke power plant and these engines are pretty easy to work on. If the piston isn't stuck, a good mechanic could have it fired up in an afternoon of wrenching.
The bike will need tires, cables (Yamaha hadn't switched to hydraulic disc brakes yet) and wheel-bearing service so you might bring that up while negotiating the price (that is on the high side for a non-runner). This is a cool 70's survivor that deserves to be ridden again.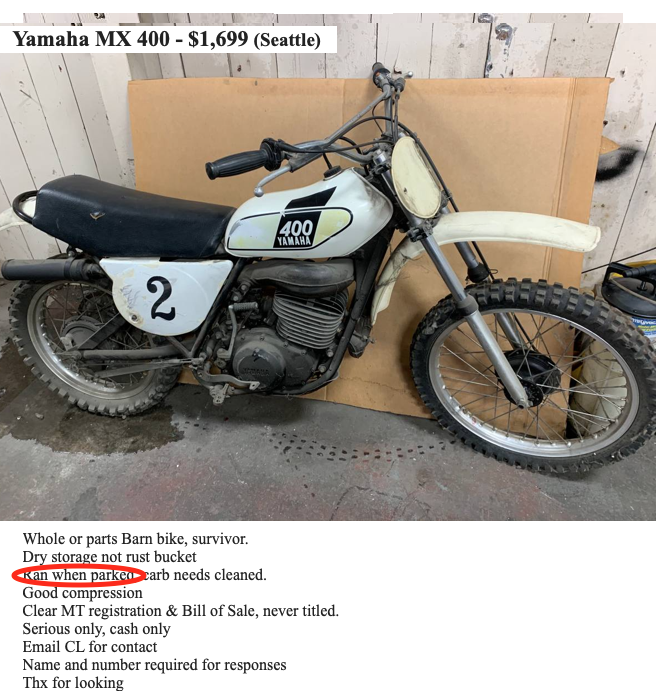 The phrase "running when parked" (RWP) is code for a once treasured possession that has been neglected in the corner of the garage or tool shed for far too long. Lacking the energy, time or resources to bring the little beauty back to life, the owner lists it for sale in hopes that a new owner will massage it back to health. Our collection of RWP bikes fall into two distinct categories; treasure or trash. And you are the only one who can properly judge which category the bike belongs in.