Ray Petro, the genius behind Ray's Indoor Mountain Bike Park in Cleveland, Ohio, has way too much energy. Not happy with setting attendance records at the park last winter, Ray needed another challenge so he founded Blueprint Acoustic, a custom speaker company where you design the speakers best for your listening enjoyment.
FORCED INTO THE SPEAKER BUSINESS
"I tried to order a set of speakers and was told I'd needed to wait 18 months to get them," remembers Ray with disbelief in his voice. "That wasn't going to work. So, I evaluated hundreds of components and developed three levels to choose from. I knew the best cabinet makers and customer painters in Cleveland and got them onboard. I had unused space at the bike part so I launched Blueprint Acoustic along with my sister, Ricci."
The result is an amazing assortment of custom speakers for the true audiophile.
PROPER RECOGNITION
I've tried to get Ray on the Mountain Bike Hall Of Fame ballot for years to no avail. That's a shame. Judging from Ray's latest business venture, he will likely be inducted into the Absolute Sound High-End Hall of Fame before making it into the Mountain Bike Hall Of Fame.
New chapter: The Blueprint Acoustic speakers may seem expensive, but I'll bet you spent more on your last mountain bike. And that bike wasn't custom-made for your body dimensions and riding preference. The KMAC-FM studios (that's my radio station) may just need to upgrade to a set of these beauties.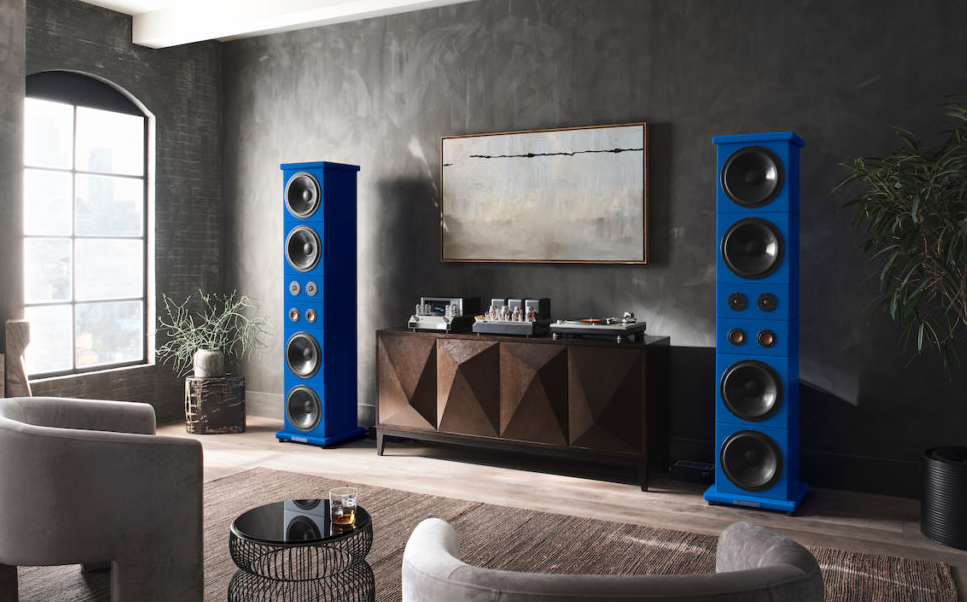 Remarkable man: I could write a book about this guy. Wait, there already is a book about this maverick. Ray is a visionary. Mountain bikers who had to sit out the winters can now ride all year long because of Ray. His park has attracted riders for all over the world. It has been often copied but never equaled. I wouldn't be surprised if his speakers will face the same treatment.