Back in my good old Mountain Bike Action days, three riders (and sometimes only two) tested over 50 bikes a year. As soon as I'd cozy up to a bike, it was time to send it back. So leaving the magazine gave me the first opportunity in 20 years to perform an honest-to-God, long-term bike review. I have logged more miles and hours on this Pivot Mach 429 Carbon than any bike since my 1993 GT Xizang.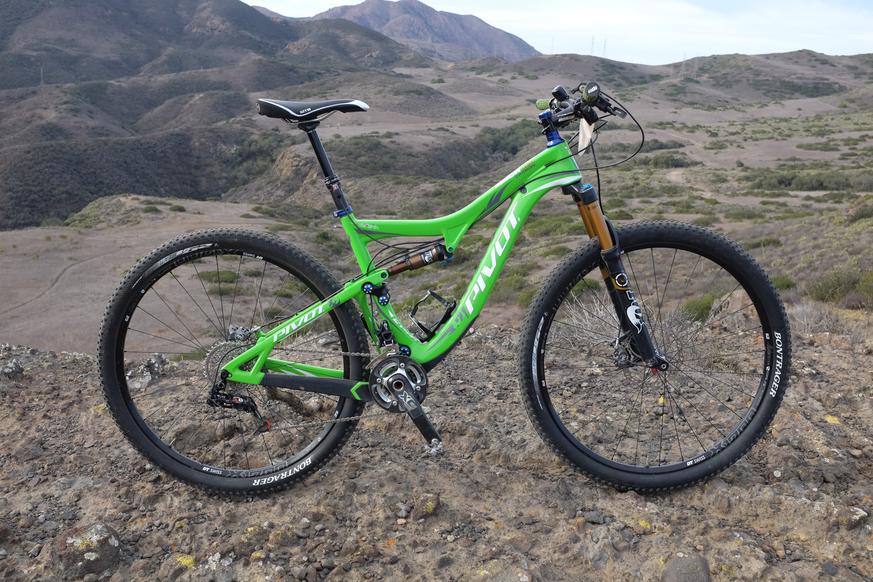 If the glove fits
I picked up this slightly used Pivot Mach 429 Carbon because I've always loved the 429's versatility. It climbs great, is sure-footed through techie stuff and instills confidence on descents. My body type fits Pivot bikes as if they were custom made for me. I like the way Pivot has interpreted the dw-Link suspension patent design so you get small-bump compliance without noticeable movement while pedaling. A year in, all the attributes that drew me to this bike in the first place have only strengthened. Here are some notes on the last 12 months.
Suspension
I set the Fox Float shock sag to the blue line on Pivot's sag-indicator tool and left the CTD lever to "T" (trail). Other than cleaning it, I have not touched the shock. I don't use the shock's "C" (climb) or "D" (descend) settings because on the Pivot's rear suspension one is too stiff and the other is too soft.
I figured the Fox Fork with its sexy Kashima coating would loosen up over the year, but the opposite happened. Small bump compliance, never this fork's strong suit, deteriorated severely. Messing with the Trail Adjust knob and air-spring pressure didn't produce satisfactory results. I resorted to treating the stanchions with Finish Line Max Suspension Spray at least twice a week. This little trick unlocked small-bump compliance for me.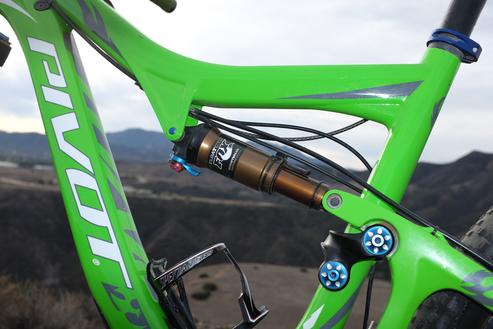 Brakes
The Magura MT7 brakes worked great all year. I regularly cleaned the brake rotors with Maxima Suspension Clean because of our long, dry and dusty summer. Replaced the front brake pads due to normal wear, but since I got my bike used, I don't know how many hours were already on the pads. I couldn't find replacement pads in a local bike shop or on Amazon so I ordered them from Magura Direct ($33 plus freight). I see that TruckerCo and DiscoBrakes now offer replacement pads for $20 on Amazon so although I have never tried either, I'll give them a shot next time because of the price.
KS LEV Dropper post
I'm addicted to using this dropper seatpost. I wouldn't want to ride without one. I didn't notice any deterioration in performance or an increase in play before it stopped working about six months in (it would drop on its own). Sent it to KS (in Foothill Ranch, CA) and they repaired it at no charge. They turned it around in less than a week, no questions asked. When you work at a magazine, you get preferential treatment so I was stoked that KS treated this normal guy like a VIP.
Drivetrain
The 2×10 SRAM X0 drivetrain worked well except for the Roller Bearing Clutch on the rear derailleur. Once dry, it creaks at the slightest rear suspension movement (many riders misdiagnose the sound as a seized rear suspension pivot). I used a ProGold Luber Pen to apply a few drops of oil and that shut it up for a time. Next up is replacing the cables and housings, but I'll wait until the spring to do that.
Wheels and tires
It is amazing that after a year of abuse, the DT Swiss X1800 wheels don't even need a truing. They are still as true as the day I got the bike. I run my tires tubeless with sealant and did not get a flat tire in 2015. I swapped out the Maxxis Ardent Race tires for an old set of Bontrager 29 Team Issue tires to shave some weight. The sidewalls are so thin that the Bontrager Sealant (that dries out way faster than Stan's) sweats through the threads. These tires are wearing down quickly.
This and that
The Pivot saddle (a WTB Volt) remains my favorite and a year of use has improved its feel. The Pivot/ODI lock-on grips have another year left in them. The FSA Afterburner Stem and Pivot carbon fiber handlebar show no signs of increase flex. I stopped wearing a hydration pack on rides shorter than two hours because of its added weight and heat. Since I never had a flat tire or mechanical issue all year (except for the seatpost), why carry tools and spares if you are always pretty close to home? I use a Specialized Zee Cage so I can get a waterbottle in and out of the Pivot's compact frame triangle.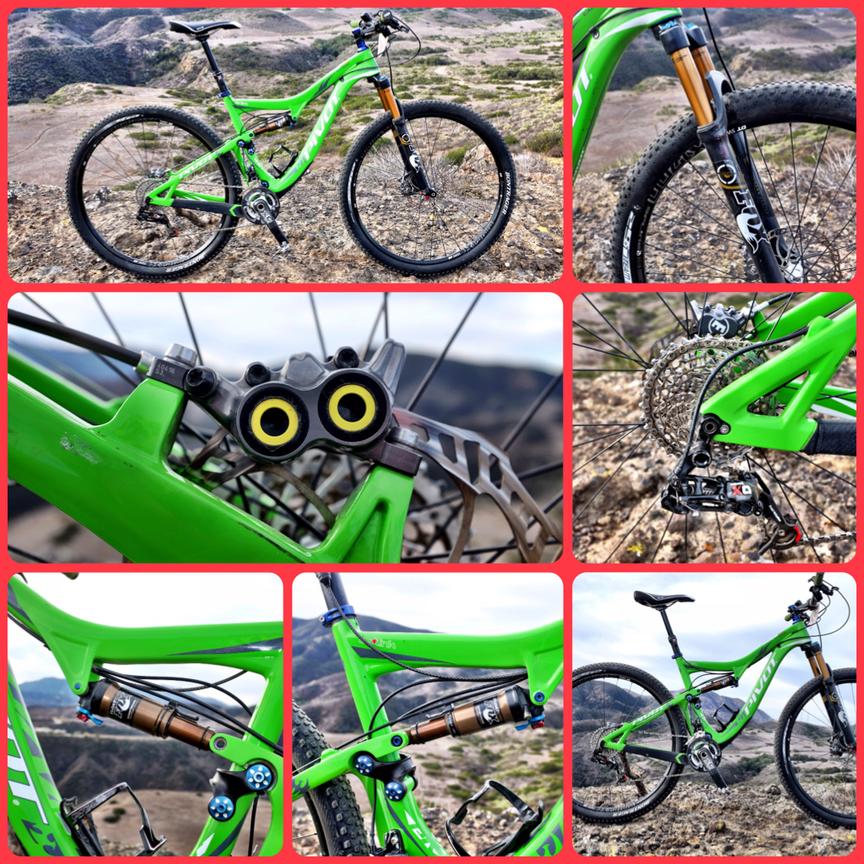 Long-distance relationship
Sometime during 2015 the Pivot Mach 429 Carbon stopped being the "new bike" and became "my bike." When this phenomenon happens, you stop thinking about the bike and its components. It is no longer a machine. It becomes an extension of your arms and legs. Every ride (or "flight" might be a better description) is all about enjoying the experience instead of analyzing your equipment. It surprises me to say that 2015 was the most enjoyable year of mountain biking I've had in 20 years and the last 20 years have been very, very enjoyable.