I don't know why it should, but it really bugs me that there are riders out there who can drop $25,000 on a minibike! A toy. A product with no practical purpose but having a good time. And it is not just one or two riders. There are enough of these riders to keep Droog Moto in business. 
I guess if $25,000 was like $2,500 to me, I'd buy one. But the last time I spent $25,000 on something it was to replace our sceptic tank and it didn't feel like I was throwing down chump change when I signed that check.
If $25,000 feels like a Taco Tuesday expense, you should check out the Droog Moto DM-018 Mini Fighter. Wonder if they'd throw in a T-shirt?
Uninsured motorist: What do you think your insurance company would pay out if you were rear ended by an uninsured motorist while your $25,000 minibike was serving as a Jersey Barrier between your rear bumper and their front bumper? If you can afford a DM-018 Mini Fighter, you should be driving an armored car anyway.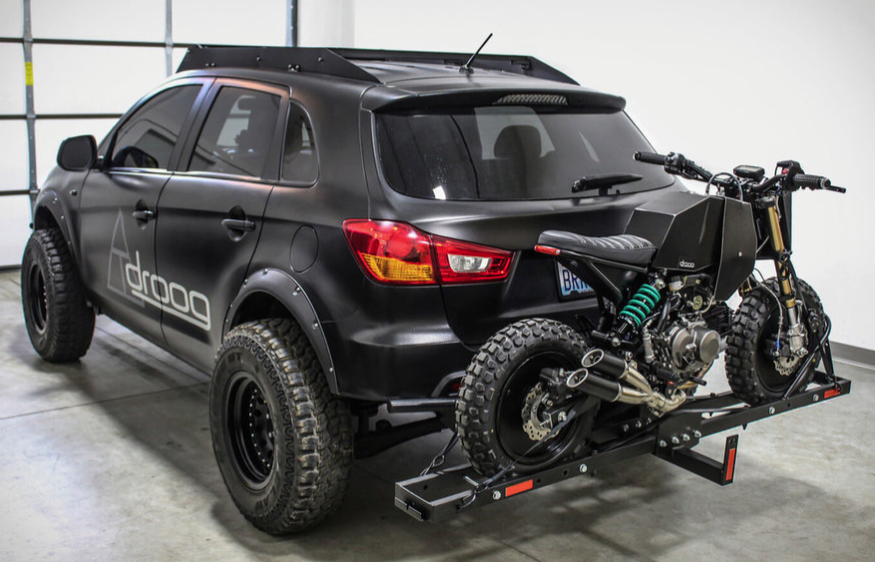 Not as much fun: The last time I wrote a check for $25,000, it went straight into the ground.