The first time I read a media report on the PikaBoost, I chuckled at the brazen claims the article made, shook my head and filed the story with a command-backspace keyboard tap. But then something wild happened. The PikaBoost kept popping up on bicycle, tech, environmental, business and "Cool Things" websites. If the engineering department at Livall (the company that is planning to make the PikaBoost) is half as good as their public relations department, they will have a runaway hit on their hands.
What Livall is trying to do with the PikaBoost is amazing. The proposed product is a cartridge about the size of a water bottle that is claimed to drop onto the rear wheel of any bicycle and prest-o change-o, you are riding an electrical motorized bicycle. The problem is, media outlets are reporting on it like it is a done deal. Cycling Weekly even says "it offers some fascinating features that we haven't seen in rival, better-known kits." Hey CW, you can't say the PikaBoost has "fascinating features" because it doesn't exist yet. Yanko Designs has a link in their story (I suppose Yanko Designs gets a "taste" for sending people to Livall) that reads "Click here to buy now." That is so misleading. You can invest in an idea or invest in the promise of a future product, but you can't "buy" anything yet.
The PikaBoost pitch raises more than a few of my favorite red flags:
– Livall sells bicycle helmets and has never made a product like the PikaBoost.
– The prototypes appear to be less than a year old. That doesn't afford much real-world testing.
– They are not selling the PikaBoost. Livall is asking for you to invest in their idea.
– Claimed features are not currently in existence in other e-bike conversion products.
The PikaBoost's features are the things dreams are made of (oops, that's another red flag). So are unicorns. Understand that you are not purchasing a product when you plop down your money on Kickstarter. You are investing in the promise of a product that isn't in production. So if you are patient and have the money to sink into a risky investment, go for it. I'd council you to hold off, wait for a production version to be released into the wild and then (maybe) buy a PikaBoost V2 (version 2).
Impressive claims: Everything Livall says their PikaBoost is going to do is revolutionary and I'd buy one (even at the higher price) if they can fulfill all those promises. But I own a great e-bike today (a Specialized Turbo Vado SL) so I'm going to hold off on the PikaBoost until (or if) they hit production. Plus, I'd like to see UL 2849 certification added to all those features.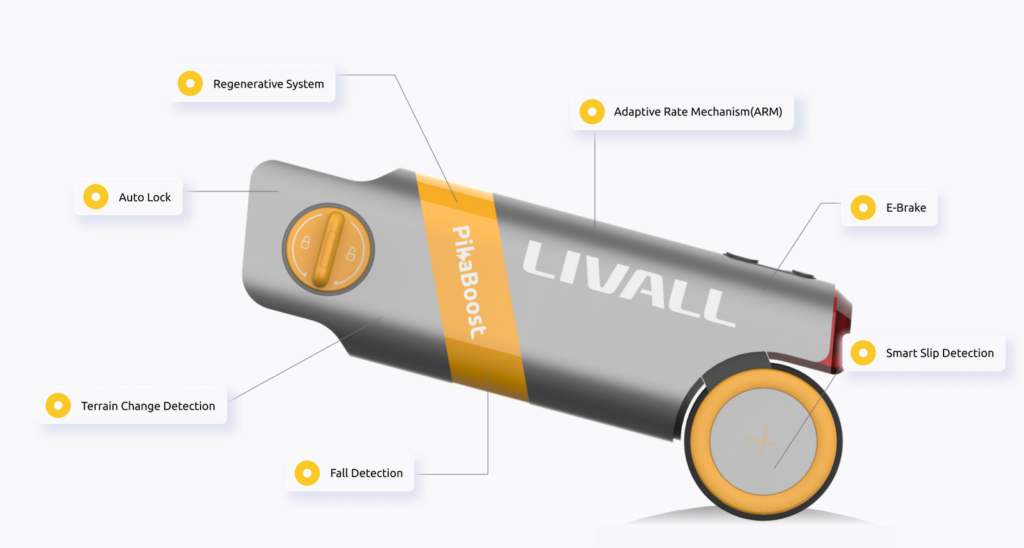 Another Option That's Not Available: Minutes after posting the Livall story, I got information on the Swytch conversion kit. The company's statement says they have received 27,000 orders and they call this a "successful launch." I remember when a successful launch meant the company actually sold something. All you can do is "reserve" your Swytch. Good luck.