Australia's Jube Bikes take inspiration from iconic rides of the '70s and '80s and then blends in a mix of signature super-wide rims, re-engineered frames, wikkEd graphics and retro paint jobs. The result is a line of e-bikes that appear (I have not had the opportunity to throw leg over a Jube) to be functional, fashionable and fun.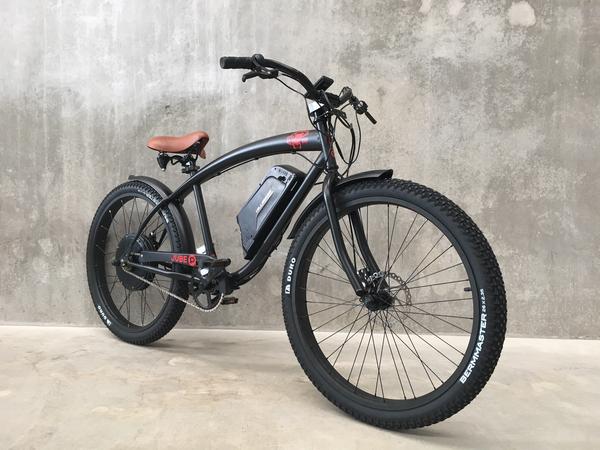 Unlike America's Super 73 (that hits the fun goal and misses the functional goal), Cannondale's Moterra (misses the fashionable and hits the functional) or Mike's backyard conversions (that miss everything including rider safety), Jube's creations offer excellent wheel/tire selection, mechanical disc brakes and what appears to be a solid component selection. The attention to detail is what separates the Jube bikes from the competition. These are clean-looking creations devoid of afterthought.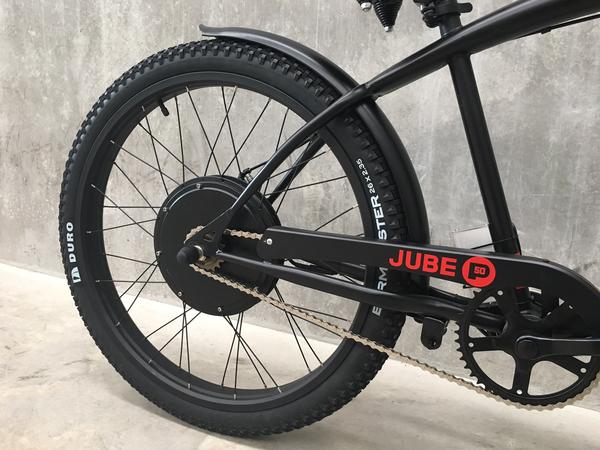 Kudos to Jube for showing the rest of the world that e-bikes can be fun, functional, well-constructed and look great at the same time. By the way, Jube produces conventional bikes too.