These two little beauties fit the "barn find" description perfectly. The photos reveal two unmolested and very complete Kawasakis of the 1971 and 1967 vintage. Are they worth $2700? There are a lot of '71 and '67 bikes that are running listed at very similar prices. If the owner will work on the price, that would make this package deal nice.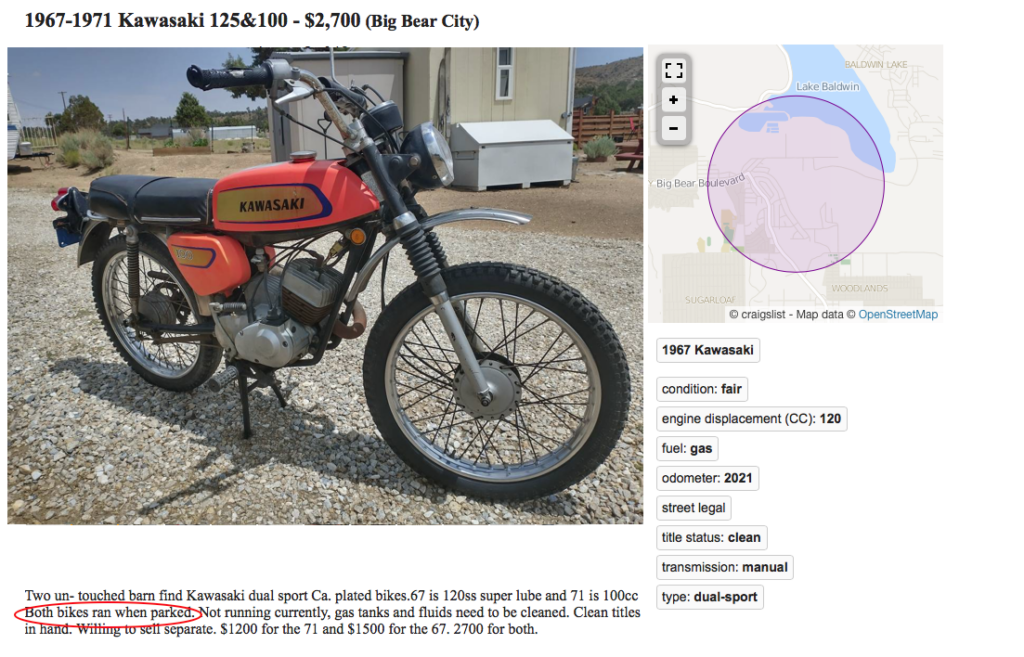 A fine find: Sure there is rust and who knows what is going on inside the crankcase? Still, this 1967 Kawasaki appears to be all there. A nice find for sure. If either bike is still available, you can find out here.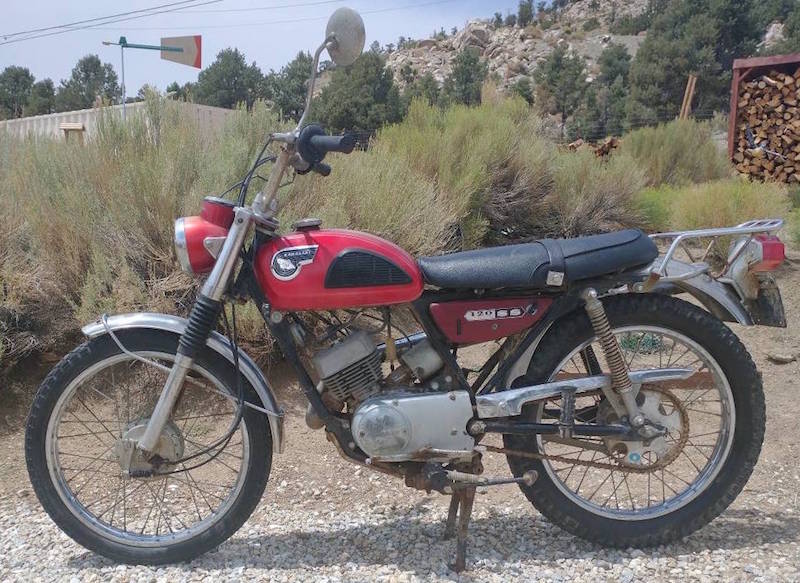 Classic logo: Love the older Kawasaki logo. This would make a great T-shirt design.