Sure, Google Maps is a great program, but I will always love unfolding a printed map. I treasure my Butler Motorcycle Maps. Never plan a trip without studying one. And even if you are not planning a trip, just perusing the maps will get you motivated to take a trip. The problem is organizing your map library.
I tried storing them in a desk draw and putting them in a number of hanging file folders but they are thick and take up a lot of space. The best way to store and organize your Butler Maps is in a 3-tier, multi-slot pamphlet holder. I got mine on Amazon for $29.99 (that's for two of them) but I'll bet you can find them at your local office supply store.
Ready to roam: My Butler Maps are now always within arm's reach on my desk. Grab a map and go. Click here for info on the painting hanging to the right of my maps.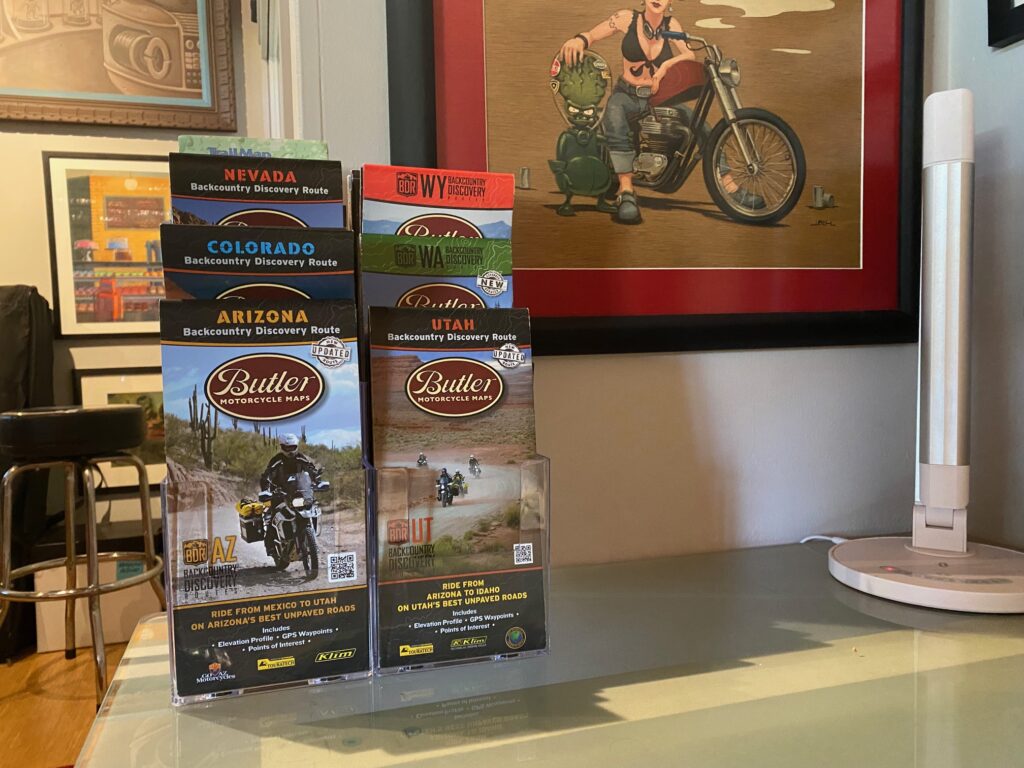 Off the wall: The brochure holder I found on Amazon is free standing or you can hang it on a wall. The Butler Maps fit in perfectly. This is one holder. You receive two of these for your $29.99.