UPDATE February 27: The dust has settled on the bidding for this Mach III running-when-parked motorcycle. The bidding didn't reach $10,000 but it came pretty close, reaching $7,900. That's a fair price for both the seller and the buyer. Congrats to both of you!
UPDATE February 8: The bidding on this Running When Parked Kawasaki Mach III jumped 30% yesterday and now sits at $4,000 with a little over a day to go for bidding. I'm going to stick my neck out here and speculate the winning bid will be in the $10,000 neighborhood. Check back to see if I eat crow or come out looking smart.
Original Story Posted February 7: You've got to act fast on this one. The Kawasaki Mach IIIs have become sought-after collector bikes that can bring in over $20,000 when it good shape. This Running When Parked looks complete and appears to have been stored properly. Not sure what the owner was shooting for by extending the forks and running ape-hanger bars, but both modifications are easily corrected.
The bike this morning is sitting at $2,950 on the auction block. If it wasn't in Minnesota, I'd be bidding. I'll be checking on it to see what it sells for (in three days).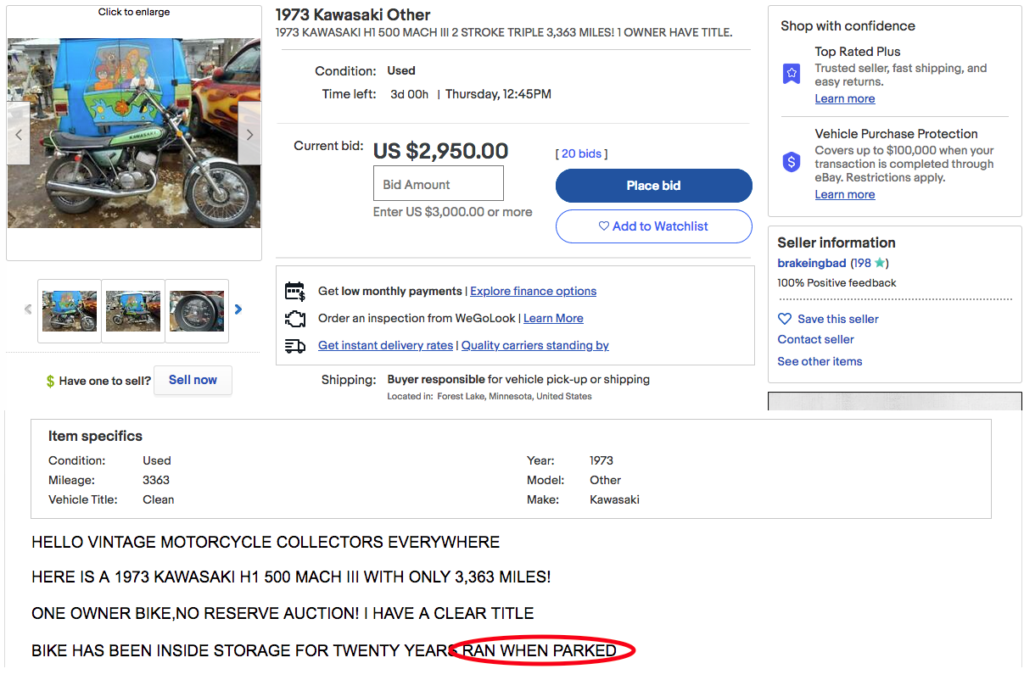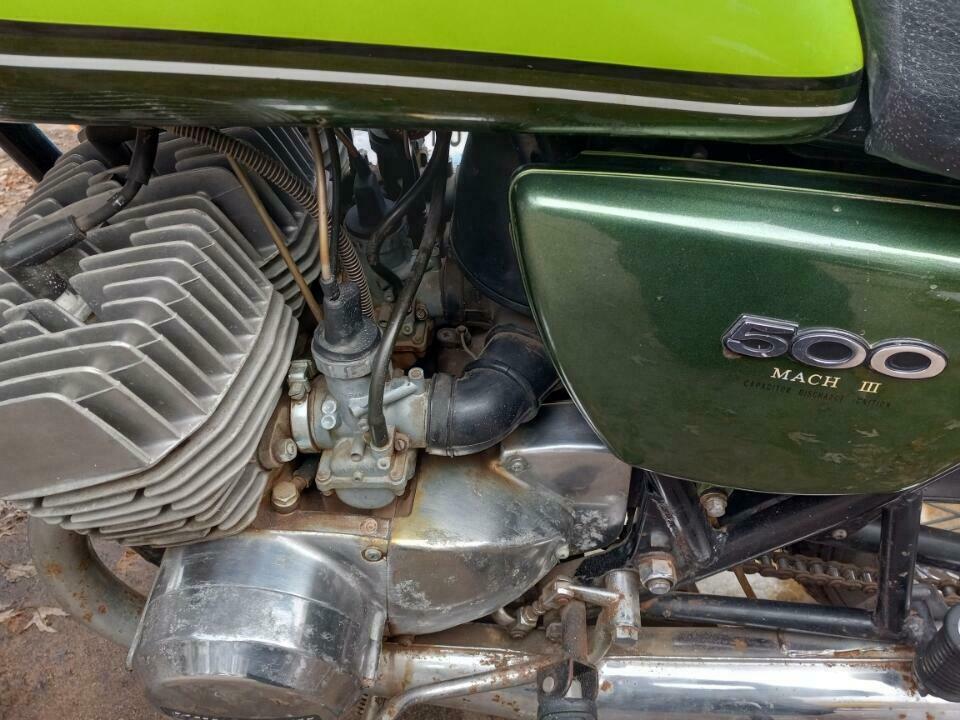 What is a RWP'ed?
The phrase "Running When Parked" (RWP) is code for a once treasured possession that has been neglected in the corner of the garage or tool shed for far too long. Lacking the energy, time or resources to bring the little beauty back to life, the owner lists it for sale in hopes that a new owner will massage it back to health. Our collection of RWP'ed bikes fall into two distinct categories; treasure or trash. And you are the only one who can properly judge which category the bike belongs in.