The first time I rode a 3-wheel ATV I almost lost my left foot (motorcycle riders do not always adapt well to tricycles) so I've never been a big fan. Still, there are people out there who would love to own the now defunct ATV design (are your reading this Norman?). For those folds, this Running When Parked looks pretty cool.
It hasn't been highly modified and the owner has put some dough into it. If the little fella has good compression and a spark, I think it would make a great project that might not need a lot to get running. Show up with $800 in cash and I'll bet you have a deal.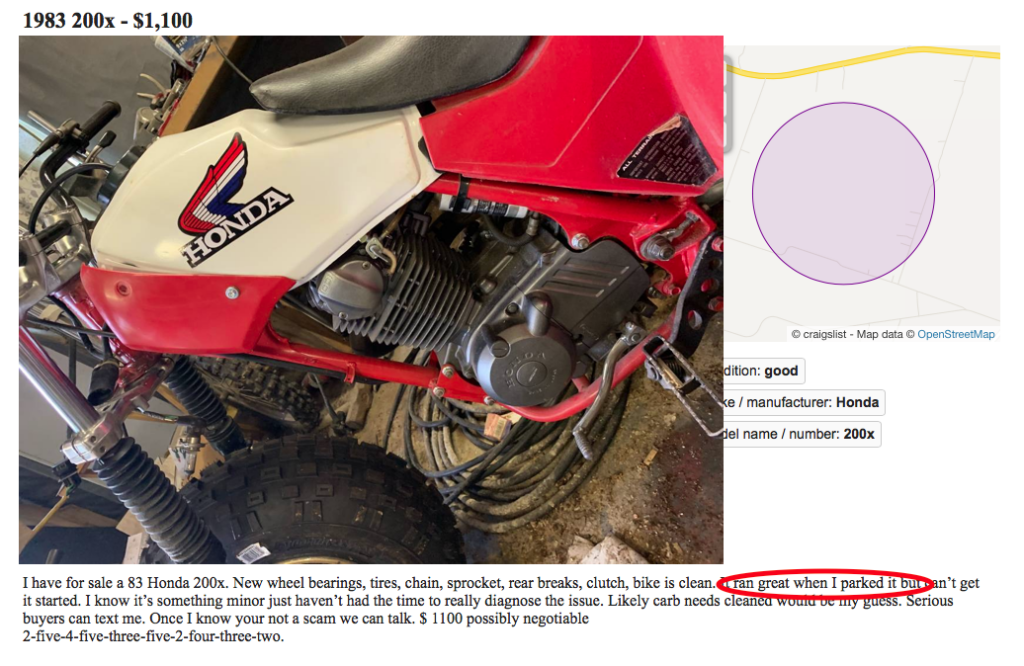 The phrase "Running When Parked" (RWP) is code for a once treasured possession that has been neglected in the corner of the garage or tool shed for far too long. Lacking the energy, time or resources to bring the little beauty back to life, the owner lists it for sale in hopes that a new owner will massage it back to health. Our collection of RWP bikes fall into two distinct categories; treasure or trash. And you are the only one who can properly judge which category the bike belongs in.