California was the first state to address e-bike usage by modifying its vehicle code with Assembly Bill 1096. The modified vehicle code is a big victory for companies and retailers who sell (or rent) electric-motorized bicycles in the state, but the legislation puts consumers at a marked disadvantage. The e-bike regulations recently adopted by Connecticut corrects California's goof and results in legislation far more fair to consumers.
APPROPRIATE TRAIL ACCESS
The California law allows all but the most powerful e-bikes to be operated on equestrian, hiking and recreational trails. The law gives the agency with jurisdiction over the trails the ability to ban e-bike usage.
Connecticut flipped this part of their bill. E-bikes are not permitted on equestrian, hiking and recreational trails unless those agencies with jurisdiction deem electric-motorized bicycle use appropriate on a particular trail. California takes the "every trail open unless closed" approach while Connecticut takes the "every trail closed unless open" approach. The wording may seem like a small difference, but it is a giant advantage to would-be e-bike buyers.
EXPENSIVE SURPRISE
The California law puts the consumer at a big disadvantage. How so? An unsuspecting rider purchases an electric-motorized mountain bike believing that the new bike is welcome on any equestrian, hiking and recreational trail. And at the date of purchase, the bike may indeed be allowed on local trails. That can all change instantly.
The California law doesn't allow for grandfathering of e-bike use. That means if the trails you ride today are deemed inappropriate for electric-motorized bicycle use tomorrow, you are out of luck (and this has happened in the Santa Monica Mountains and all Angeles District California State Parks).
The Connecticut law puts the burden on the land managers and allows consumers to purchase an e-bike aware of where it can be operated legally. While the e-bike manufacturers and retailers may not like the "every trail closed unless open" wording, it protects consumers.
BUYER BEWARE IN CALIFORNIA
My advice remains to not purchase an electric-motorized bike in California (or in any state that has the "open unless closed" wording) unless you plan to operate it on Off-Highway Vehicle (OHV) trails, on bike paths or on the street. Believing that all your local trails will remain open to e-bike use could be a very expensive mistake if that is the only place you plan to ride.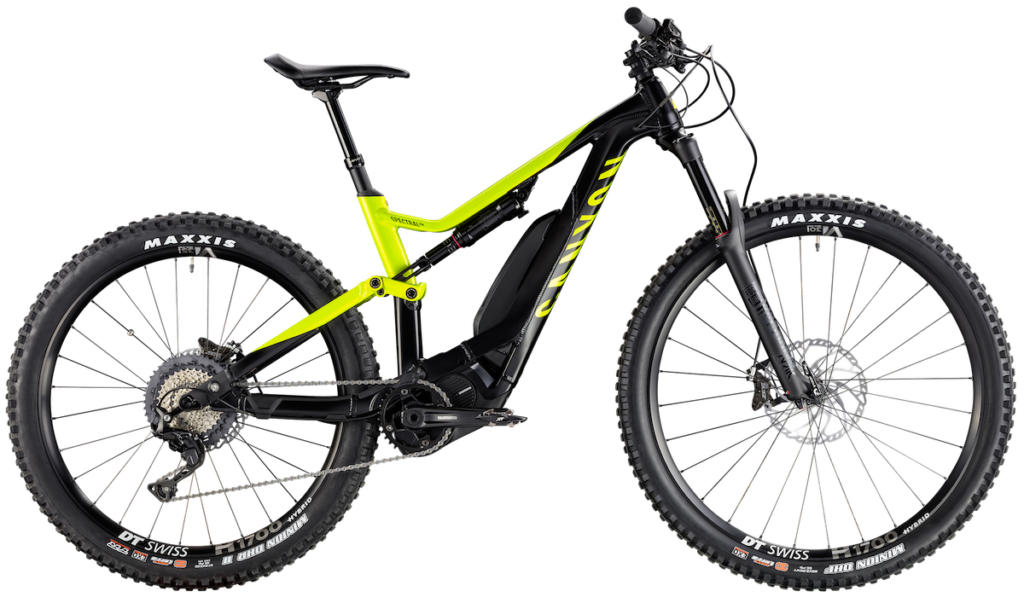 RELATED POSTINGS:
How California Assembly Bill 1096 Is A Giant Boon For Electric-Motorized Bikes
Where E-Bikes Can Be Legally Ridden Off-Road In New England
People For Bikes Corrects E-Bike Ride Information
How Much Trail Do You Use In An Hour? (A Trail User Speed Comparison)
California State Parks Tighten Noose On E-Bike Use